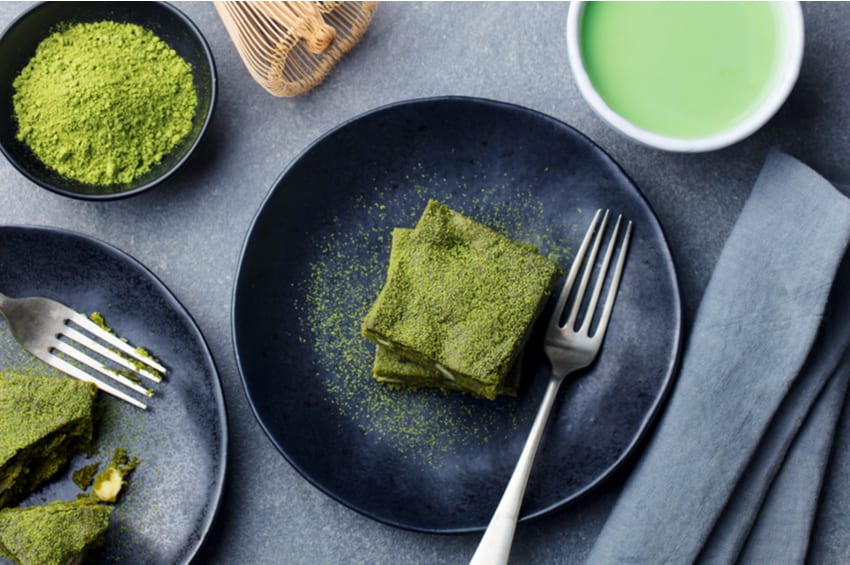 Prep Time10 mins
Cook Time40 mins
Total Time50 mins
Ingredients:
For the Cake:
Toppping
Directions:
1
Preheat the oven to 400°F and coat an 8-inch square baking dish with cooking spray
2
To make the crust, mix together all of the crust ingredients in a medium-sized bowl until a crumbly dough forms. Press the dough into the bottom of the baking dish and par-bake for 7 to 9 minutes, until the corners begin to brown. Set aside.
3
To make the cake, sift the almond flour, coconut flour, and protein powder into a large bowl.
4
In another bowl, using a hand mixer, cream the cream cheese, butter, eggs, Baileys (if using), vanilla extract, erythritol, cinnamon, stevia, matcha salt, and nutmeg. Pour the wet ingredients into the dry ingredients and whisk until homogenous, then fold 5 ounces of the pistachios into the batter. Pour the batter over the par-baked crust and take for 35 to 40 minutes, until the edges begin to brown and pull from the sides of the pan.
5
Remove the keto pistachio cake from the oven and top with matcha powder (use a sifter to add a thin layer).
6
Once the keto pistachio cake has cooled, cut into 12 squares and serve. Store in an airtight container in the refrigerator for up to 5 days.
Nutrition Facts
Servings 12
---
Amount Per Serving

% Daily Value *

Total Fat 26.9g

42

%

Total Carbohydrate 9.5g

4

%

Dietary Fiber 4.6g

19

%

Protein 11.2g

23

%
---
* Percent Daily Values are based on a 2,000 calorie diet. Your daily value may be higher or lower depending on your calorie needs.