Print Options:
Keto Chocolate Bar (Hershey's Milk Chocolate Copy Cat)
Yields
4 Servings
Prep Time5 mins
Total Time35 mins
Who doesn't love rich and creamy milk chocolate bars? They might be scrumptious, but there is one thing not to love about them- the 24g of sugar that's in the average Hershey's bar! Luckily, this keto chocolate bar recipe contains 0g of sugar and it's only 2g of net carbs for an entire bar! With a net carb count so low, you can indulge in this tasty dessert without any of the guilt!
Plus, the best part is this recipe is super customizable! If you want to spice it up an average milk chocolate bar, try adding in your favorite keto toppings. Nuts and seeds like almonds, academia nuts, or pumpkin seeds can be added. Craving something fruit? Try sprinkling unsweetened coconut flakes, sliced and dried strawberries, or blueberries! You can even try drizzling in your favorite keto peanut butter, almond butter, or keto caramel! The possibilities are endless! Simply add your keto toppings into the melted chocolate mixture, pout into your silicone chocolate bar molds, and smooth over. You'll have a delicious, flavor-packed keto treat in less than an hour!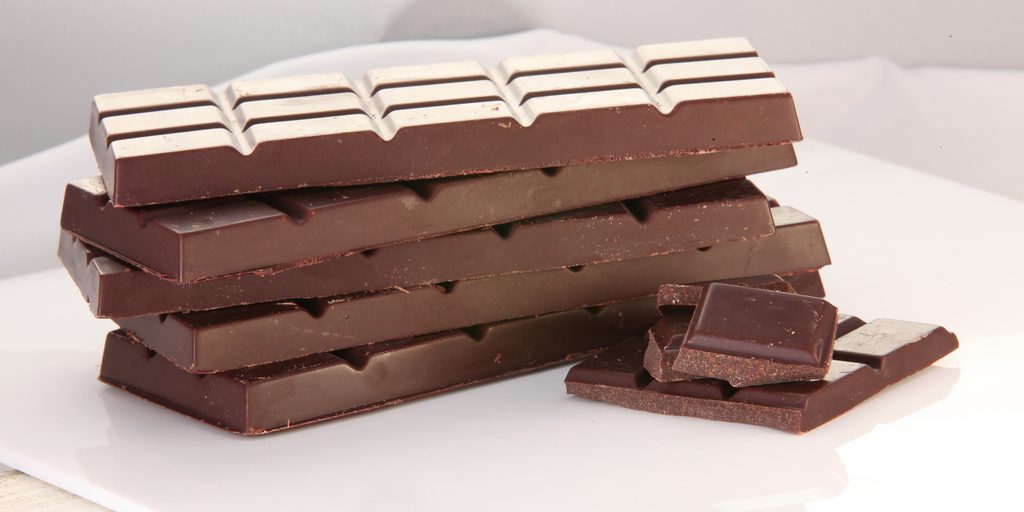 Ingredients
4
oz
keto chocolate chips
(Bake Believe Milk Chocolate Chips used)
Special Equipment
Directions
1
Place the chocolate chips and coconut oil in a microwavable safe bowl and microwave for 30 seconds.
2
Stir well and then microwave in 15-second intervals until fully melted. Be cautious not to overcook the chocolate or else it will harden.
3
Place the chocolate mold onto a baking sheet or large plate.
4
Pour the melted chocolate evenly into the silicone mold. We used a chocolate mold that has 4, 1-oz chocolate bar sections.
5
Gently lift the plate or baking sheet and tap it on the countertop to ensure the chocolate spreads out evenly.
6
Place your keto chocolate bars in the fridge for 30 minutes or until the chocolate is fully set.
7
Carefully remove each keto chocolate bar and enjoy!
8
Store leftover keto chocolate bars in the fridge!
Nutrition Facts
Serving Size 1 bar (1 oz)
Servings 4
---
Amount Per Serving

% Daily Value *

Total Fat 10.7g

17

%

Total Carbohydrate 11.3g

4

%

Net Carbohydrate 1.9g

1

%

Dietary Fiber 9.4g

38

%

Protein 1.9g

4

%
---
* Percent Daily Values are based on a 2,000 calorie diet. Your daily value may be higher or lower depending on your calorie needs.