Print Options:
Juicy Grilled Keto Firecracker Shrimp
Yields
4 Servings
Prep Time35 mins
Cook Time10 mins
Total Time45 mins
Firecracker shrimp is perfect for summer BBQs, dinner parties, and everything in between. Unfortunately, most are breaded before they are fried, adding unnecessary carbohydrates. Not this keto firecracker shrimp recipe, though! These grilled shrimp are non-breaded but still full of that delicious seafood flavor.
Serve these keto firecracker shrimp alone or with your favorite keto side dish. Try serving them with zucchini noodle, mashed cauliflower, or fried cauliflower rice.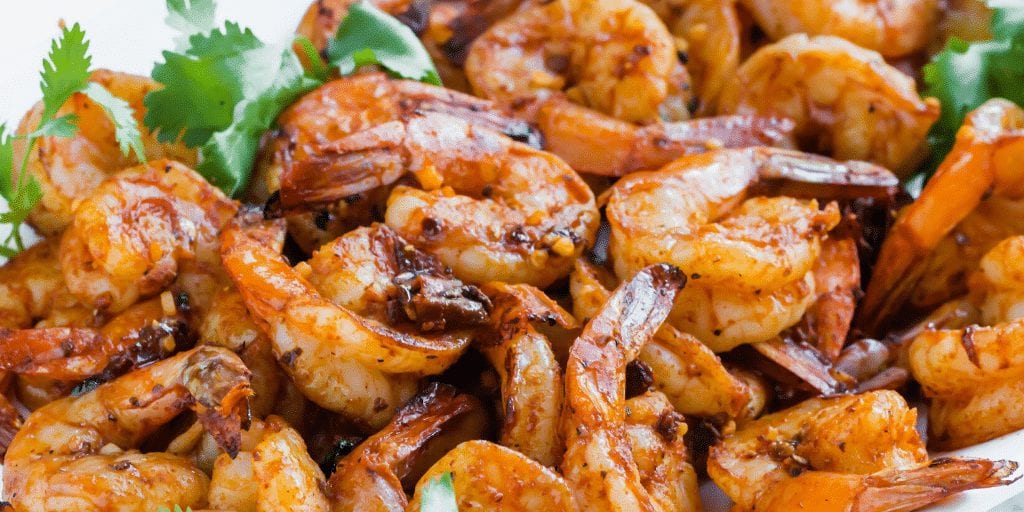 Directions
1
Preheat grill and grill basket to medium-high heat.
2
Add all marinade ingredients except the shrimp into a small bowl and mix to combine.
3
Add shrimp to the bowl and mix until shrimp is evenly coated with the marinade
4
Allow the shrimp to sit in the marinade for about 30 minutes.
5
Pour shrimp into a preheated grill basket and cook over medium-high heat for about 3 to 5 minutes turning to evenly cook each side until the shrimp turn white and red).
6
Remove from heat and allow to cool for a few minutes.
7
Serve your keto firecracker shrimp alone or try serving them with zucchini noodles for a spicy shrimp & pasta sensation!
Nutrition Facts
Servings 4
---
Amount Per Serving

% Daily Value *

Total Fat 23.3g

36

%

Total Carbohydrate 3.4g

2

%

Net Carbohydrate 3.4g

2

%

Dietary Fiber 0g

Protein 61.5g

123

%
---
* Percent Daily Values are based on a 2,000 calorie diet. Your daily value may be higher or lower depending on your calorie needs.