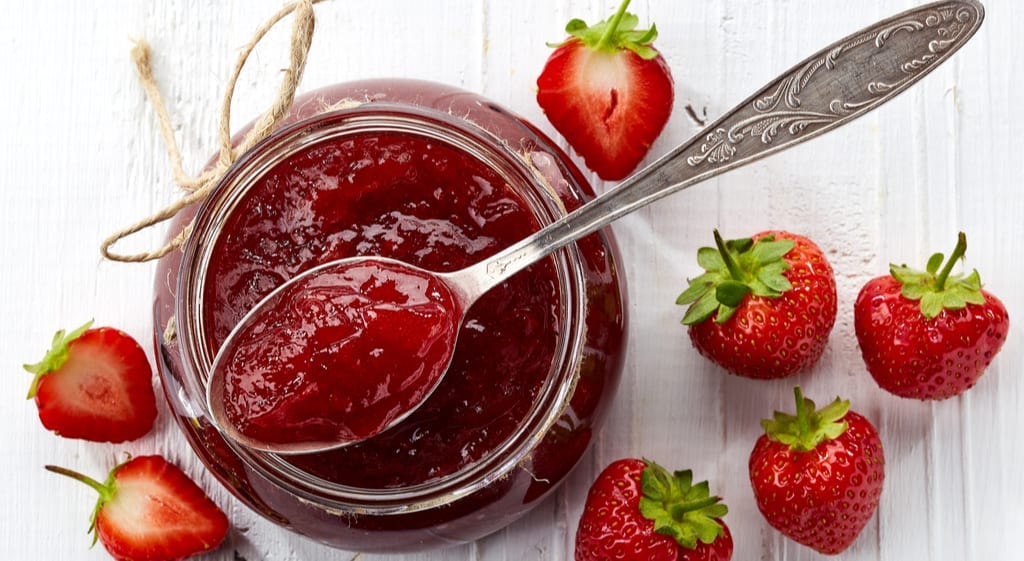 Keto condiments don't have to be boring! This red wine keto strawberry jelly is the perfect combination of sweet and fruity! Spread on low-carb bread, or eat straight out the jar (we won't tell!).
Prep Time2 mins
Cook Time15 mins
Total Time17 mins
Directions
1
Heat frozen strawberries and wine in a medium saucepan over medium-high heat.
2
As the strawberries begin to defrost, mash them with the back of a ladle or metal spatula.
3
Once the strawberries are fully defrosted and mashed, add the erythritol and stir.
4
Continue to stir as you bring the mixture to a boil.
5
Bring the mixture to a simmer and cook for 12-15 minutes or until the mixture begins to thicken.
Note: Make sure to stir often or else the sweetener will harden on the sides and bottom of the pan.
6
Once the jam has begun to thicken, taste test to see if you need to add more sweetener (to personal preference).
7
Allow to completely cool, pour into a jar, seal the lid, and place in the refrigerator for 1 hour.
8
Your keto strawberry red wine jelly will thicken in the fridge into the perfect jelly/jam consistency.
Note: If the fridge is really cold, the erythritol may harden at the top. If this happens, just stir the mixture before serving.