In this video, Dr. Ryan Lowery responds to the recent keto debate on the Joe Rogan podcast between bodybuilding coach, Layne Norton, and scientist Dr. Dom D'agostino. Both individuals discuss their views surrounding the ketogenic diet and bring up phenomenal questions and concerns. As an expert in the keto space, Dr. Ryan Lowery addresses points that were made and takes an in-depth look at what the scientific literature has to say. He also elaborates on topics that might have left viewers confused. At the end of the day, what you decide to nourish your body with is ultimately up to you. Ryan explains he is not anti-carb, but anti-negativity. We hope this thorough response brings clarification to the keto vs non keto controversy and shines light on some of the false claims that have been made.
References: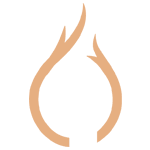 Utilizing the latest cutting-edge research along with practical experience, Ketogenic.com fosters awareness, understanding, and connectedness in helping others live their most optimal life.
The information and recipes provided by Ketogenic.com are designed to offer the community alternative, yet delicious options that fit a ketogenic lifestyle.
It is our goal that together, we can help raise awareness on the power of ketosis and equip the world with the tools and understanding in making the ketogenic diet a lifestyle.
Last Updated On