Keto conferences are a great place to not only learn more about the latest research on the ketogenic lifestyle, but network with other like-minded individuals. 2018 was full of amazing conferences and networking capabilities, but 2019 is bound to be bigger and better. This year there are several keto conferences that you won't want to miss. Check out some of them below
2019 Keto Conferences
January 18-20 – Low Carb USA – West Palm Beach, FL

 https://www.lowcarbusa.org/low-carb-events/west-palm-beach-2019/

January 31-February 3 – Metabolic Health Summit – Los Angeles, CA

  https://metabolichealthsummit.com

March 7- 10 – Low Carb Ladies – Puerto de Sóller, Mallorca, Spain

 https://kl19.thelowcarbuniverse.com

March 7-10 – Low Carb Denver – Denver, CO

 https://denversdietdoctor.com/low-carb-conferences-low-carb-denver-2019/
April 6-7 – International Low Carb Conference – Jakarta, Indonesia https://www.lowcarbusa.org/low-carb-events/low-carb-indonesia-2019/
 April 12-13 – FitCon – Salt Lake City, UT https://fitcon.com

May 3-5 – Metabolic Health: A Solution to the Health Care Crisis – Seattle, WA

 https://www.lowcarbusa.org/low-carb-events/seattle-2019/

May 31-June 7 – Low Carb Keto Cruise – Port Liberty, New Jersey -Bahamas

 https://lowcarbcruiseinfo.com/#

June 28-30 – KetoCon – Austin, TX

 https://www.ketocon.org/tc-events/ketocon-2019/

July 25-28 – Low Carb USA – San Diego, CA

 https://www.lowcarbusa.org/low-carb-events/san-diego-2019/

September 28 – Keto 101 Cruise –  Miami, FL – Western Caribbean

 https://lowcarbcruiseinfo.com/#
December 2019 (Date TBD) – Keto Awards 2019 – Tampa, FL
If you know of or are hosting a ketogenic conference, please email us at [email protected] to be added to the list.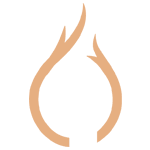 Utilizing the latest cutting-edge research along with practical experience, Ketogenic.com fosters awareness, understanding, and connectedness in helping others live their most optimal life.
The information and recipes provided by Ketogenic.com are designed to offer the community alternative, yet delicious options that fit a ketogenic lifestyle.
It is our goal that together, we can help raise awareness on the power of ketosis and equip the world with the tools and understanding in making the ketogenic diet a lifestyle.
Last Updated On