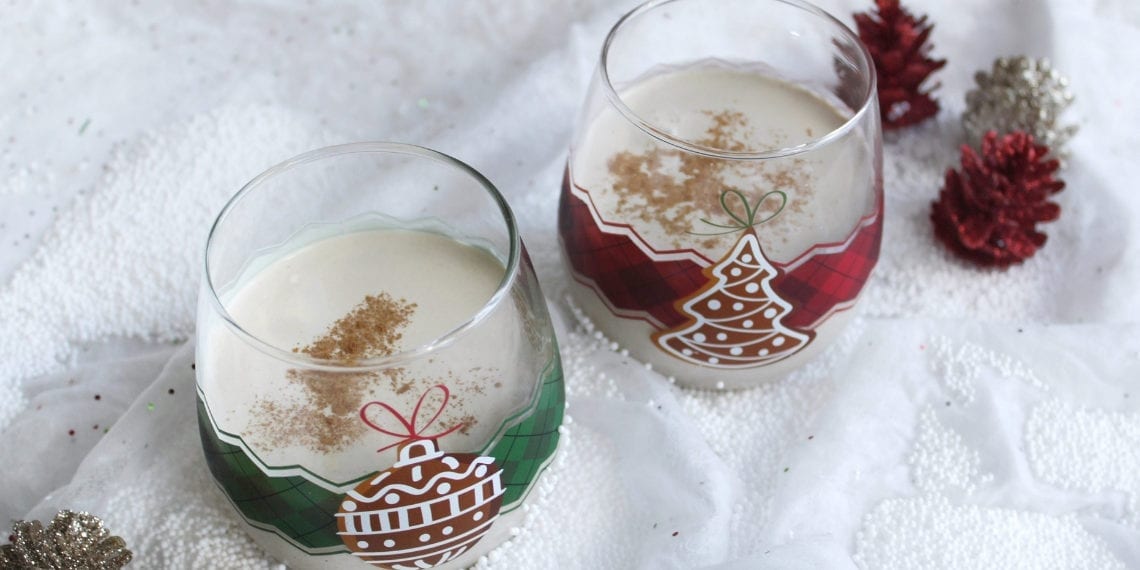 Prep Time15 mins
Cook Time10 mins
Total Time25 mins
Directions
1
In a medium saucepan, combine the almond milk, heavy cream, nutmeg, cinnamon, and vanilla extract and bring just to a boil over medium heat.
2
In a separate bowl whisk together the egg yolks and stevia.
3
Remove the saucepan from the heat and slowly pour the contents into the egg yolk and stevia mixture.
4
Remove from the heat, stir in the rum (optional) pour into a jar, and leave in the refrigerator to chill.
5
Stir until well combine and then return entire contents into the saucepan.
6
Cook until the mixture reaches 165°F.
7
Chill mixture in the fridge.
8
In a medium mixing bowl, beat the egg whites to stiff peaks form.
9
Whisk the egg whites into the chilled eggnog.
Nutrition Facts
Serving Size 1 cup
Servings 4
---
Amount Per Serving

% Daily Value *

Total Fat 36.2g

56

%

Total Carbohydrate 6.6g

3

%

Dietary Fiber 0.7g

3

%

Protein 5.2g

11

%
---
* Percent Daily Values are based on a 2,000 calorie diet. Your daily value may be higher or lower depending on your calorie needs.