Inflammation is associated with a range of chronic diseases, including cardiovascular disease and autoimmune disease. As well as filling your diet with delicious and nutritious anti-inflammatory foods, it's equally important to limit your consumption of foods that can promote inflammation.
Inflammation is your immune system's response to an irritant. Your body releases certain inflammatory chemicals, often due to viruses, bacteria, fungi, external injuries, or toxins, such as radiation or chemicals [1].
Inflammatory Foods
When it comes to food, some foods can also promote inflammation. You've probably already guessed that junk food is on the list! Some of the most inflammatory foods are:
Heavily processed carbs and junk foods (convenience meals, potato chips, pretzels)
Refined carbohydrates (pasta, white bread or rice, crackers, and flour tortillas)
Fried foods (french fries, donuts, and junk foods using partially hydrogenated oils and trans fats)
Sugar-sweetened beverages (sweet tea, soda, energy drinks)
Highly processed and cured meats (canned meat, certain beef jerkies, and hot dogs)
Trans fats (shortening, margarine, and partially hydrogenated vegetable oil)
Processed foods like frozen meals, fast food, and heavily-processed meats, have been linked to higher levels of inflammatory markers, such as CRP (C-reactive protein) [2,3,4].
Some fried foods and partially hydrogenated oils contain trans fats, which many health experts consider problematic. Trans fats are a type of unsaturated fatty acid that's been associated with higher levels of inflammation. [5,6].
Studies also show sugar-sweetened beverages and refined carbs can promote inflammation. [7,8].
Final Thoughts on Inflammatory Foods
Certain ingredients like heavily processed foods and sugar-sweetened beverages and partially hydrogenated trans fats can spike inflammation levels in the body and exacerbate disease.
Especially if you have an inflammatory chronic health condition, it's best to limit or avoid inflammatory foods and focus on natural anti-inflammatory and healing foods instead, such as avocados, garlic, fatty fish, and coconut. Living a healthier lifestyle with a nutrient-dense anti-inflammatory diet can have a profound positive impact on your general health and wellness.
Do You Avoid or Limit Inflammatory Foods?
Do you limit processed foods to reduce inflammation? Do you consume nutritious anti-inflammatory keto-friendly foods?
References
1.    InformedHealth.org (2010). What is Inflammation? https://www.ncbi.nlm.nih.gov/books/NBK279298/
2. Van Woudenbergh, G. J., Kuijsten, A., Tigcheler, B., Sijbrands, E. J. G., Van Rooij, F. J. A., Hofman, A., Witteman, J. C. M., & Feskens, E. J. M. (2012). Meat consumption and its association with C-reactive protein and incident type 2 diabetes. Diabetes Care, 35(7), 1499-1505. DOI: 10.2337/dc11-1899
3.    Syauqy, A., Hsu, C-Y., Rau, H-H., & Chao, J. C.-J. (2018). Association of dietary patterns with components of metabolic syndrome and inflammation among middle-aged and older adults with metabolic syndrome in Taiwan. Nutrients, 10(2), 143. DOI: 10.3390/nu10020143
4.     Lopes, A. E. D., Araujo, L. F., Levy, R. B., Barreto, S. M., & Giatti, L. (2019). Association between consumption of ultra-processed foods and serum C-reactive protein levels: Cross-sectional results from the ELSA-Brasil study. Sao Paulo Med J, 137(2), 169-176. DOI: 10.1590/1516-3180.2018.0363070219
5.    Mozaffarian, D., Pischon, T., Hankinson, S. E., Rifai, N., Joshipura, K., Willett, W. C., & Rimm, E. B. (2004). Dietary intake of trans fatty acids and systemic inflammation in women. American Journal of Clinical Nutrition, 79(4), 606-612. DOI: 10.1093/ajcn/79.4.606
6.    Mazidi, M., Gao, H-K., Shivappa, N., Wirth, M. D., Hebert, J. R., & Kengne, A. P. (2017). The relationship of plasma trans fatty acids with dietary inflammatory index among US adults. Lipids Health Disease, 16, 147. DOI: 10.1186/s12944-017-0527-1
7.    Koebnick, C., Black, M. H., Wu, J., Shu, Y-H., MacKay, A. W., Watanabe, R. M., Buchanan, T. A., & Xiang, A. H. (2018). A diet high in sugar-sweetened beverage and low in fruits and vegetables is associated with adiposity and a pro-inflammatory adipokine profile. British Journal of Nutrition, 120(11), 1230-1239. DOI: 10.1017/S0007114518002726
8.    Buyken, A. E., Goletzke, J., Joslowski, G., Felbick, A., Cheng, G., Herder, C., & Brand-Miller, J. C. (2014). Association between carbohydrate quality and inflammatory markers: Systematic review of observational and interventional studies. American Journal of Clinical Nutrition, 99(4), 813-833. DOI: 10.3945/ajcn.113.074252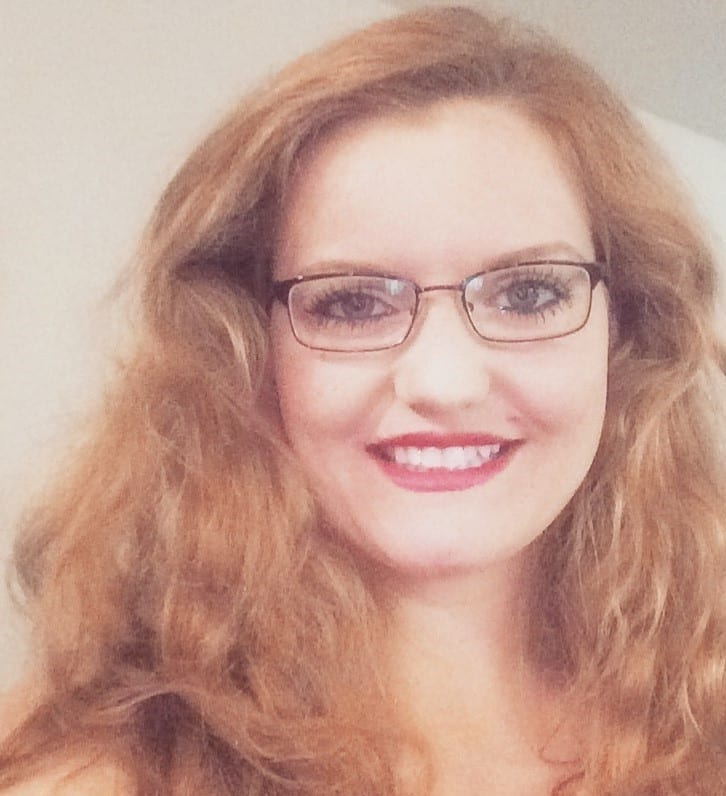 Steph Green is a writer, researcher, and singer/songwriter with a passion for all things wellness. In 2016, after four years of struggling with her own health problems and painful autoimmune disease, Steph developed a life-changing and extensive knowledge of keto, nutrition, and natural medicine. She continues on her healing journey and enjoys helping others along the way.