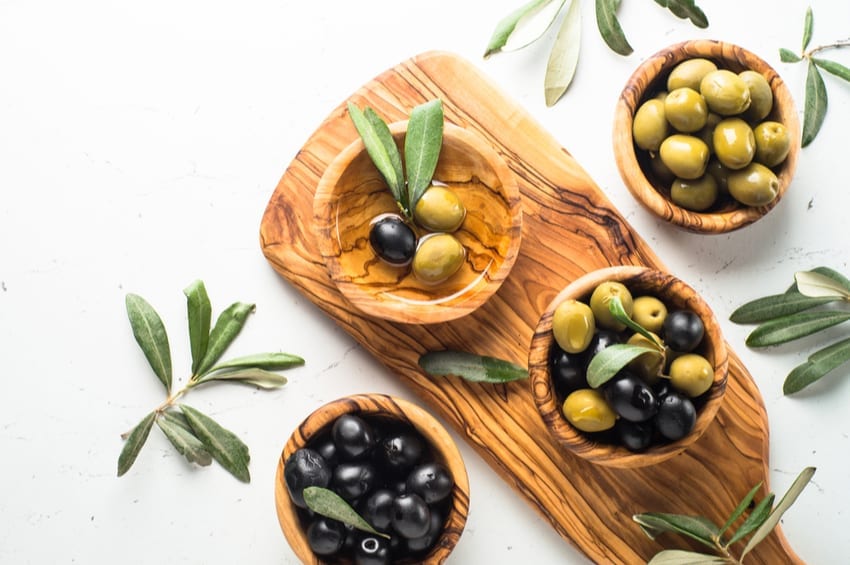 What's the deal with olives on keto? Are these colorful little balls of goodness a keto compliant choice? The answer is a resounding yes! Olives are generally quite high in fat and low in carbohydrates. The main kind of fat found in olive oil and olives is monounsaturated fatty acids — a natural healthy dietary fat.
So how can you incorporate olives in your ketogenic diet? What about olive oil?
Benefits of Olives and Olive Oil
Olive oil is made from the olive tree and olive oil has been used historically for many reasons, including for medicine, soap, and skincare. To make olive oil, olives are harvested, washed, crushed, and processed to release the delicious, fatty oil. Check out our articles on using oils on keto.
Olives and olive oil provide many health benefits. For example, virgin olive oil contains a range of phenolic compounds that have an anti-inflammatory effect. Some of the compounds in olive oil, such as oleocanthal, have similar anti-inflammatory properties to ibuprofen, without the problematic side effects [1].
Olives and olive oil are packed with nutrients and vitamins like E and K. Regular consumption of olive oil is also associated with increased longevity. Olive oil has been shown to help prevent certain cardiovascular risk factors, including diabetes and obesity. Specific components of olive oil might have antithrombotic, antihypertensive, and anticarcinogenic actions [2,3].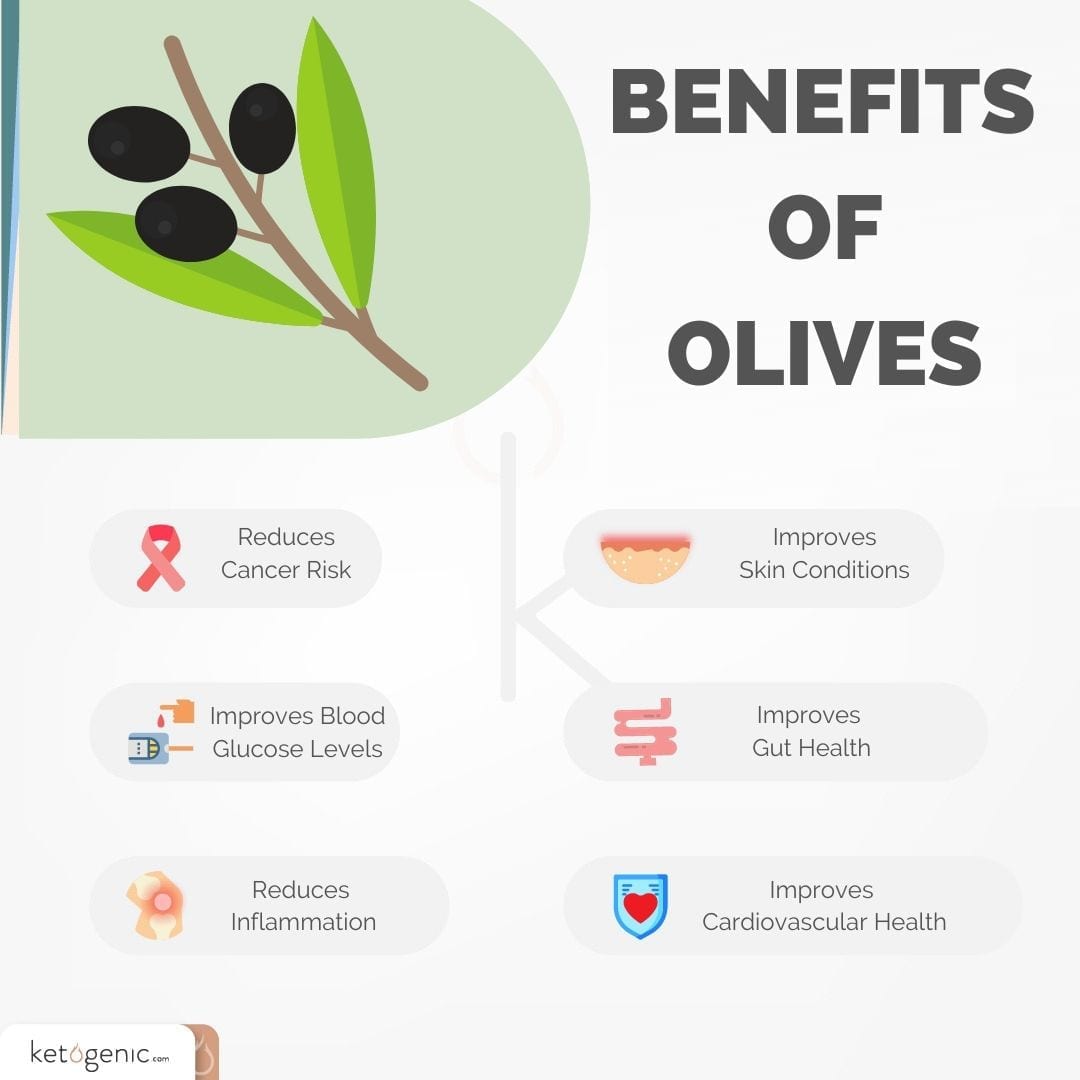 How Do You Like Your Olives?
You might be wondering how to incorporate olives and olive oil into your ketogenic diet. Olives make a great high fat, low carb snack, or a great addition to a dish. You could top your salad or pizza with your favorite kinds of olives. Olives work well with keto zucchini pasta dishes, like this one. If you really feel like taking it up a notch, add olives to this comforting keto ricotta parmigiano gnocci dish.
You might choose to make a side dish with olives as the star. Olives pair nicely with many keto-friendly foods and flavorings, such as garlic, cheeses, anchovies, and artichokes.
Maybe it's the weekend, a holiday, or just the perfect night to treat yourself with a little glass or two of wine to go with your delightful cheese, olive, and ham platter.
Olive oil is best used in dressings, dips, sauces, cooking at low temperatures, or for light sautéing. For frying or cooking at higher temperatures, other oils, such as coconut oil, ghee, or duck fat work best.
Are You Enjoying Olives on Keto?
How do you eat olives on your keto diet? What are your favorite types of olives? Are you more of a kalamata keto king or queen or a green olive guy or gal?
References
 

Lucas, L., Russell, A., & Keast, R. (2011). Molecular mechanisms of inflammation. Anti-inflammatory benefits of virgin olive oil and the phenolic compound oleocanthal.

Current Pharmaceutical Design

,

17

(8), 754-768.

https://doi.org/10.2174/138161211795428911

  Buckland, G., & Gonzalez, C. A. (2015). The role of olive oil in disease prevention: a focus on the recent epidemiological evidence from cohort studies and dietary intervention trials.

British Journal of Nutrition

,

113

(S2), 94-101.

https://doi.org/10.1017/S0007114514003936
Last Updated on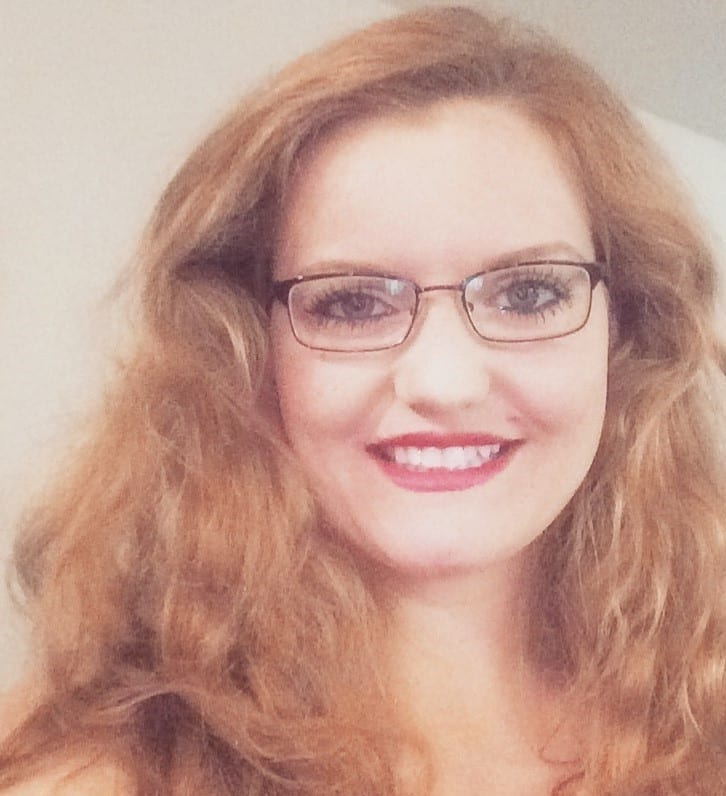 Steph Green is a writer, researcher, and singer/songwriter with a passion for all things wellness. In 2016, after four years of struggling with her own health problems and painful autoimmune disease, Steph developed a life-changing and extensive knowledge of keto, nutrition, and natural medicine. She continues on her healing journey and enjoys helping others along the way.