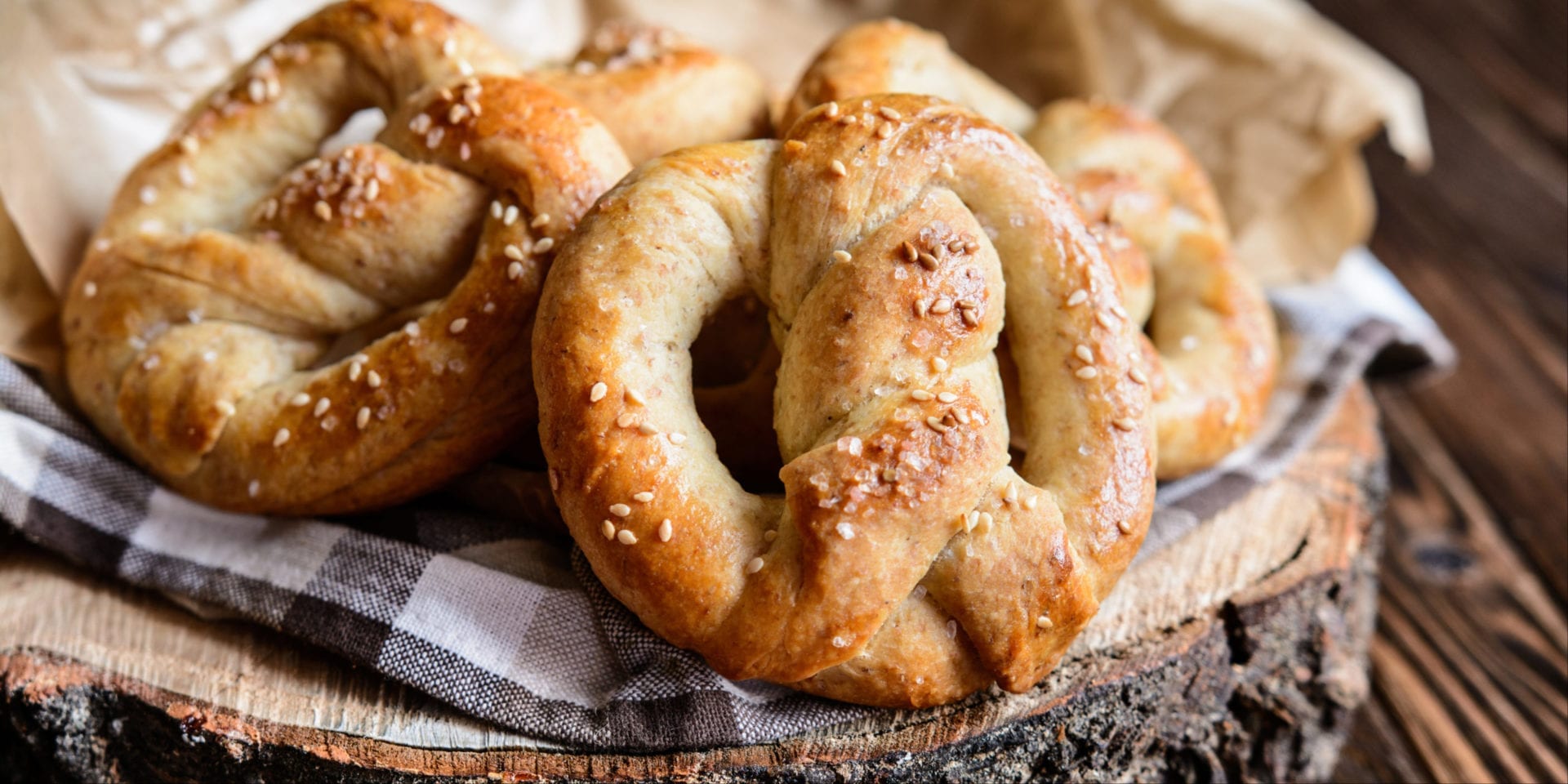 You may be missing your favorite soft-baked pretzels on the ketogenic diet. After, pretzels are basically pure carbs, right? Well, they don't have to be! This simple and delicious keto pretzel recipe is reminiscent of your favorite treat, without all of the added sugar!
Prep Time10 mins
Cook Time15 mins
Total Time25 mins
Direction
1
Preheat the oven to 395°F and grease a baking sheet.
2
Place the warm water in a bowl and stir in the yeast and stevia.
3
Allow the yeast to sit and activate for about 4-5 minutes.
4
Place the mozzarella cheese in a microwavable safe bowl and melt for about 30 seconds.
5
Stir in the cream cheese and continue to microwave in 30-sec increments until the cheese mixture it melted and well combined.
Note: this mixture will harden as it sits. If it becomes too hard, place in the microwave and melt for an additional 20 sec.
6
Combined the almond flour, gelatin (or xanthan gum), and any additional seasoning in a medium bowl.
7
Stir the egg and 1 tbsp of the butter into the almond flour mixture.
8
Stir the melted cheese mixture (remember if it hardened up, melt it again so it is soft and malleable at this stage) and yeast mixture.
9
Knead the dough until everything is combined and separate it out into 12 pieces.
10
Create the pretzel shape by rolling each piece into a log-like shape and then twisting the ends inwards and out.
11
Melt 1 tbsp of the butter and brush onto the pretzels.
12
Sprinkle the pretzels with half of the regular salt or coarse salt, if available.
14
Remove the pretzels from the oven and brush on the last 1 tbsp of melted butter and salt.
15
Place back into the oven and bake for 5-10 minutes, or until golden brown.
16
Serve your delicious keto pretzels on their own or with cheese dip!
Nutrition Facts
Serving Size 1 pretzel
Servings 12
---
Amount Per Serving

% Daily Value *

Total Fat 20g

31

%

Total Carbohydrate 5g

2

%

Dietary Fiber 2g

8

%

Protein 11g

22

%
---
* Percent Daily Values are based on a 2,000 calorie diet. Your daily value may be higher or lower depending on your calorie needs.