He went as far as calling Alzheimer's a pandemic without a vaccine due to the complexity of the disease, yet offered practical advice on what we can do to combat the growing problem.
This year's recipient of the David Shevock Pioneer Award was Dr. Sarah Hallberg. For those of you who don't know Sarah, she not only was a pioneer leading the charge with Virta Health on diabetes reversal, but she was a beautiful, kind, and loving soul. Unfortunately, Sarah lost her battle with lung cancer earlier this year, but her legacy will live on indefinitely for the work she's done on Type II diabetes reversal. Sarah's Ted Talk has been viewed over 8 million times and is a great resource for anyone interested in learning more about Type II diabetes reversal.
I had the pleasure of connecting with Jim McCarter who worked with Sarah and the Virta team for many years. Jim told me about the research that Sarah initially proposed to Dr. Stephen Phinney during the early stages of Virta and how passionate she was about driving this field forward. Not only did Jim along with several members of the Virta team move to Indiana to help Sarah with this research, but they are also still publishing the data and already have published 10+ papers from this extensive trial. Jim now is now a Medical Director at Abbott and is continuing to help lead innovation and new projects there.
4. Innovation is strong, yet still needed
Walking around the expo, you got to see some "old" companies who have pivoted in the last several years with innovation along with some new companies coming into the space. Here are some of particular interest:
The first two that caught my attention were Biocanic and MyMojo Health. Both platforms look like great platforms for practitioners to be able to incorporate data and develop new insights around that data. One thing that's true across the board is that the more we can collect and understand data, the better the outcomes will be for everyone.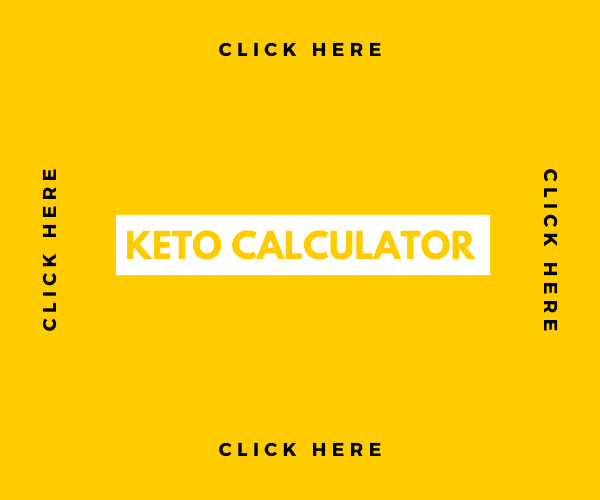 I was fortunate to spend a lot of time with the Biocoach team. This team's passion to help reverse pre-diabetes and diabetes is contagious. While they are still in development, I got a sneak peek into their app and it is truly amazing. Soon you'll be able to directly track your blood glucose and ketone data from their devices into their app and work hand in hand with a coach to guide you along your health journey.
Food, Snacks, and Supplements
Legendary Foods: I had the pleasure of catching up with my friend Ron Penna, founder of Quest Nutrition and Legendary Foods. If you took the best parts of Elon Musk, Steve Jobs, Jeff Bezos, Mark Cuban, and the most innovative product developer in the world and combined them together, you'd have Ron. First off, I will admit that I had a Legendary Pastry every morning at the event. The secret to it being even more tasty is to heat it up for 10 seconds in the microwave to make the filling inside extra gooey. Each pastry has 20 grams of protein and 5 or fewer net carbs. I can't talk too much about what's in the pipeline for Legendary Foods, but all I can say is that his vision for the company and the products that he's working on are WAY bigger and more exciting than I had ever imagined.
Killer Creamery: It's EXTREMELY hard to innovate in the ice cream space. Fortunately, Killer Creamery has a great team and the brilliant Josh Field to help them do just that. Not only have they updated their formula, but it legitimately tastes incredible. Unlike most ice cream companies, they don't use a ton of glycerin and only have 2-3 net carbs. And of course, they use one of my favorite sweeteners: allulose. Lastly, they debuted their "Sammies" which are a low-carb ice cream sandwich and they blew me away. I also got a little insight into some of the new products coming from them and let's just say that the next 12 months for Killer Creamery is going to be beyond exciting.
Keto Krack'd: At these events, you always walk around and see something that looks delicious but before you try it you pick up the package knowing it's about to disappoint you. However, in very rare circumstances, you pick up the package in surprise and then read it 3 times over to make sure you aren't missing something. That's exactly what happened when I saw the "Butter Finger Peanut Butter Bar" from Keto Krack'd. I've never heard of or seen this company before yet couldn't stop eating their bar. They use allulose, non-IMO tapioca fiber, and only have 3 net carbs per serving and it tastes DELICIOUS. Excited to see where these guys go.
Icon Foods: If you've ever met Thom King, you'd know that this guy loves to innovate. Whether it's solving taste challenges with unique sweetener blends or developing new, keto hard coating chocolates that look just like M&Ms, Thom is always innovating. Icon Foods is continuing to push the boundaries of what's possible in the keto ingredients space.
Ketone Esters: Due to some patent licensing and organoleptic issues, you're seeing most ketone esters pivot towards using 1,3 butanediol as their main ingredient. However, it's interesting that HVMN and KetoneAid are taking two very different approaches. HVMN is targeting the high-level athlete/warfighter with their Ketone-IQ™ and presented some very interesting data regarding military and cognitive performance under hypoxic conditions. Meanwhile, Ketone Aid is pushing it more as an alcohol with Hard Ketones which is meant for people to get the "buzz" without the ethanol. While I know a lot about exogenous ketones, I must dive deeper into 1,3 BD to understand it more as these applications seem to be polar opposites. Regardless, while I still think that D-BHB ketone salts (owned by Pruvit) are the best option for the masses in terms of efficacy and palatability, it's great to see innovation in the space for exogenous ketones as a whole and specific applications in which esters may be useful.
Despite the above, innovation is still needed in this space. We need innovation in better-formulated products that provide low carbohydrate options for foods that otherwise contain high amounts of carbohydrates. We need innovation with better software, tools, and apps to help people start and sustain their metabolic health journey. If you are innovating in this space, I'd personally love to connect and chat so please email me directly at rlowery@ketogenic.com.