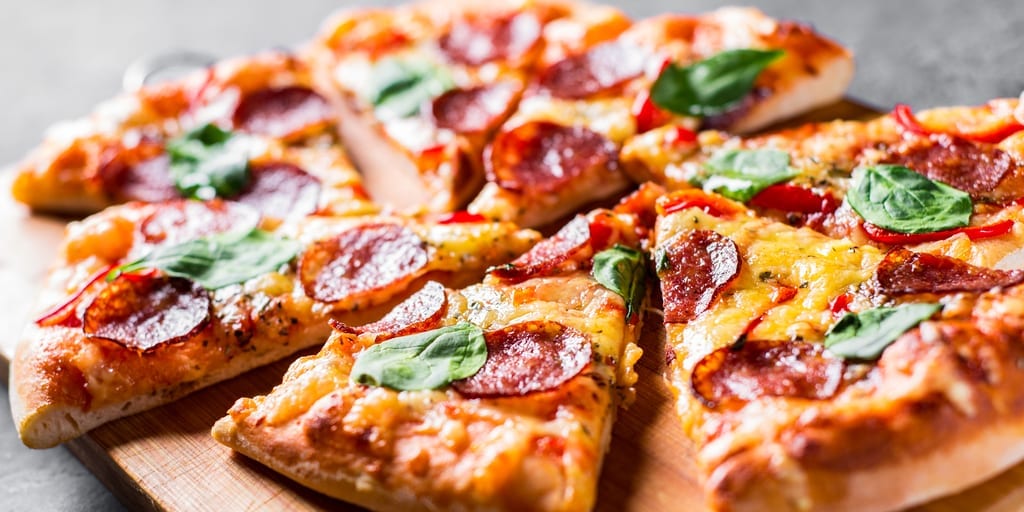 Who says that going keto means you have to give up all of your favorite foods? The best part about the ketogenic diet is the fact there are so many low carb recipe alternatives to your favorite treats! This fathead pizza recipe is a perfect example of that! It packs all of the flavors of traditional pizza, but without all of the carbs!
Plus, this fathead pizza recipe is super customizable. Try switching out the toppings for your favorite keto-friendly pizza toppings (like bacon, sausage, or ham). Maybe go a little adventurous and swap out the tomato sauce for alfredo sauce or add sliced avocado on top! The possibilities are endless!
Prep Time15 mins
Cook Time15 mins
Total Time30 mins
Ingredients
For the Crust:
For the Toppings:
1
oz
thinly sliced prosciutto (optional)
Directions
1
Preheat the oven to 425°F. Place a pizza stone or round baking sheet in the oven to preheat.
2
To make the fathead pizza dough: Place the grated mozzarella and almond flour in a microwave-safe bowl. Microwave on high for 30 to 60 seconds, stir with a wooden spoon until homogenous, and then return to the microwave and cook on high for another 30 seconds.
3
Add the cream cheese and stir until well combined. Then add the egg, garlic salt, onion powder, and basil and stir until homogenous. With your hands, knead the dough until it becomes stiff.
4
Place a sheet of parchment paper on a flat surface. Dump the dough onto the parchment and cover with another piece of parchment paper. With a rolling pin, roll out the dough into a flat circle. Note: If the dough becomes too hard, place it back in the microwave for 20 to 30 seconds in 10-second increments to soften, but be careful not to cook the egg.
5
Remove the preheated pizza stone from the oven. Gently transfer the crust to the stone, then dock the dough with a fork. Bake for 6 to 8 minutes, until the dough begins to crisp around the edges.
6
Remove from the oven and top with the spinach, mozzarella, cherry tomatoes, and pepperoni, then place back in the oven for another 4 to 5 minutes to melt the cheese and warm the toppings. Remove from the oven and top with prosciutto if desired. Allow to rest for 2 minutes.
7
Cut the fathead pizza into 8 equal slices and serve hot. Store leftovers in an airtight container in the refrigerator for up to 4 days.
Nutrition Facts
Serving Size 1
Servings 8
---
Amount Per Serving

% Daily Value *

Total Fat 10.6g

17

%

Total Carbohydrate 2.2g

1

%

Dietary Fiber 0.6g

3

%

Protein 8.8g

18

%
---
* Percent Daily Values are based on a 2,000 calorie diet. Your daily value may be higher or lower depending on your calorie needs.