Insulin is an important hormone that helps control your blood sugar levels. Insulin sensitivity is the term for how sensitive or responsive your cells are to the insulin hormone. Check out these top tips to improve your insulin sensitivity. 
What is Insulin Sensitivity?
Insulin is a hormone made in your pancreas that helps move sugar out of your bloodstream and into your cells for storage. If your cells are resistant to the insulin hormone, they can't use insulin effectively, leaving you with high blood sugar levels.
Your pancreas senses high blood sugar and produces more insulin to reduce dangerous blood sugar levels and overcome the resistance. Over time, this can negatively affect the insulin-producing cells of the pancreas, which is common in type 2 diabetes. Prolonged high blood sugar can damage organs and nerves.
If you have prediabetes or a family history of type 2 diabetes, or if you're overweight or obese, you have a higher risk of developing insulin resistance. Improving your insulin resistance also reduces your risk for metabolic syndrome and a range of diseases, including diabetes.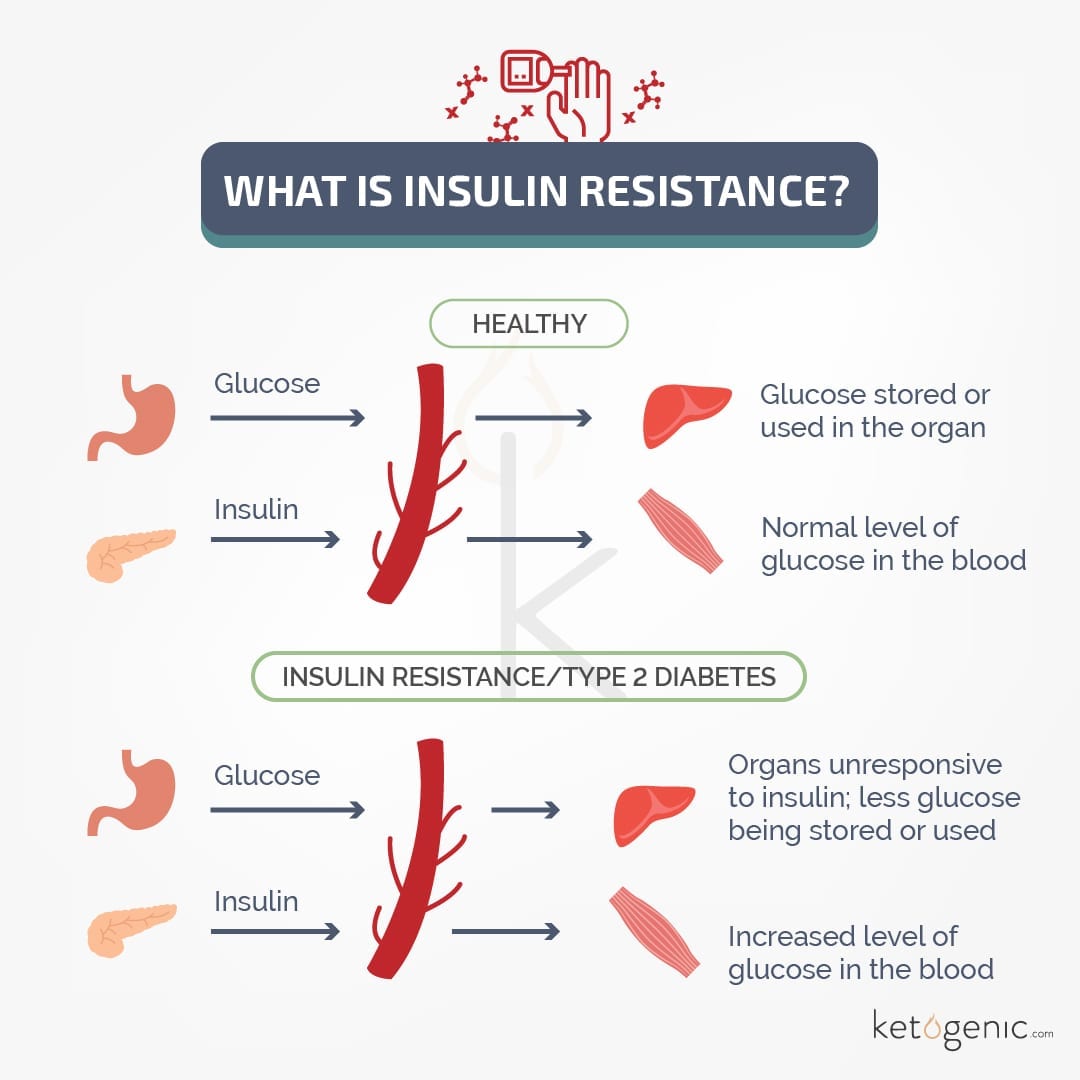 How Can You Improve Insulin Sensitivity?
To improve your insulin sensitivity and make your cells more responsive to insulin, check out these top tips: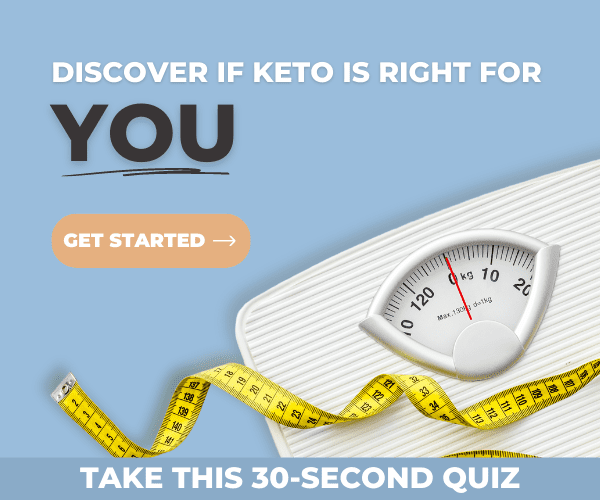 1.   Get More Exercise
One of the best ways to increase insulin sensitivity is to get regular exercise. Exercise helps move sugar into your muscles for storage and promotes an increase in insulin sensitivity that can last 2-48 hours, depending on the type of exercise [1].
One study of healthy volunteers revealed that one hour of cycling on a machine at a moderate pace improved insulin sensitivity for 48 hours [2]. Several studies have also found resistance training increased insulin sensitivity in women and men with or without diabetes [3] [4] [5].
For example, one study of diabetic and nondiabetic overweight males showed that resistance training over a three-month period increased insulin sensitivity, regardless of other factors like weight loss [6].
Both resistance training and aerobic training showed improvements in some studies. For optimal results, it seems best to combine both types of training into your exercise routine [7] [8] [9].
2.   Get More Sleep
You probably know getting restful sleep is important for achieving optimal health, and a lack of sleep can be harmful. Did you know some studies show a lack of sleep can also increase your risk of heart disease, type 2 diabetes, and infections? [10] [11].
Several studies have associated poor sleep with a reduction in insulin sensitivity [12]. One small study of healthy volunteers showed that only having four hours of sleep in one night reduced the ability to regulate blood sugar and insulin sensitivity [13].
Catching up on lost sleep can reverse the effects of poor sleep on insulin resistance [14].
3.   Relieve Stress
Stress negatively impacts your ability to regulate blood sugar. Stress prompts your body to go into 'fight-or-flight' mode, which promotes the production of stress hormones like glucagon and cortisol. These hormones break down glycogen into glucose.
Glycogen is a form of stored sugar. The glucose enters your bloodstream for your body to use as a quick energy source. Chronic stress keeps these stress hormone levels high, increases blood sugar, and stimulates nutrient breakdown [15].
Stress hormones can increase insulin resistance and prevent nutrients from being stored. This makes the nutrients more available in your bloodstream to be used for energy. Numerous studies highlighted how high levels of stress hormones reduce insulin sensitivity [16] [17].
For our ancestors, this was useful when they needed the extra energy to perform life-sustaining activities. For modern people under chronic stress, reduced insulin sensitivity can be metabolically harmful.
Sleep, meditation, and exercise are just some of the ways you can reduce your stress and improve insulin sensitivity [18] [19].
4.   Lose Excess Weight
Excess body weight, particularly in the abdominal area, increases your risk of type 2 diabetes and reduces insulin sensitivity. Belly fat makes hormones that promote insulin resistance in the liver and muscles. Several studies show a link between lower insulin sensitivity and higher amounts of belly fat [20] [21].
Losing weight helps you lose body fat and increase insulin sensitivity. It might also decrease your risk of type 2 diabetes if you're currently prediabetic. Fortunately, the ketogenic diet is just one of the effective weight loss methods you can try.
5.   Eat More Fiber
It's no secret that fiber can bring health benefits. Several studies found a link between high soluble fiber intake and increased insulin sensitivity [22] [23]. Soluble fiber helps feed the friendly bacteria in your gut, which have been associated with insulin sensitivity [24] [25].
6.   Cut Your Carbs
If you're following a ketogenic diet, you've already cut your carbs. You can always experiment with your carb intake to figure out what's best for you. Carbs are the primary stimulus that spikes blood levels of insulin.
Reducing your carb intake could help increase insulin responsiveness. High-carb diets tend to lead to blood sugar spikes, which puts more pressure on the pancreas to remove sugar from the blood [26] [27].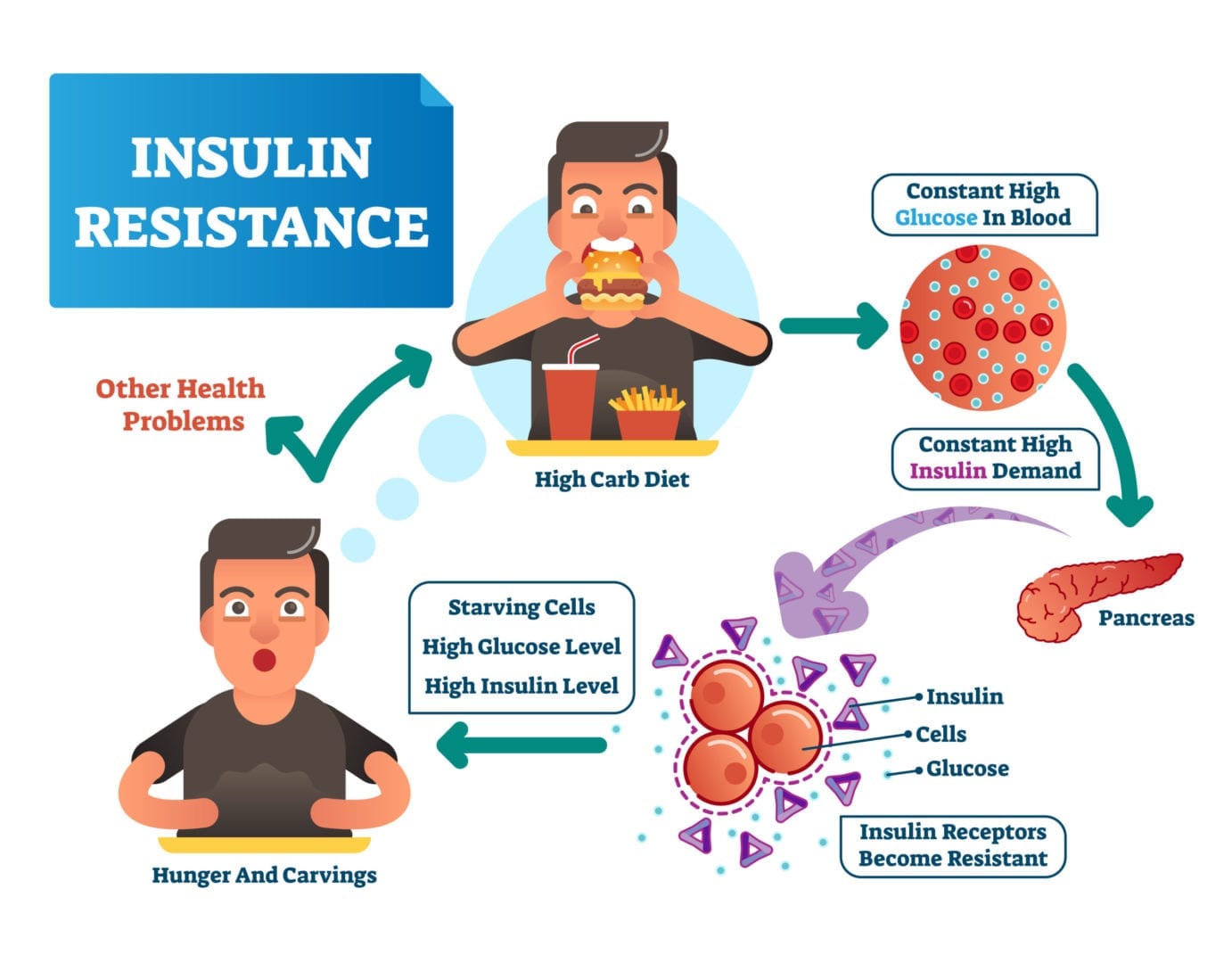 How Do You Improve Your Insulin Sensitivity?
Has going keto improved your insulin sensitivity? How do you keep your blood sugar in check?