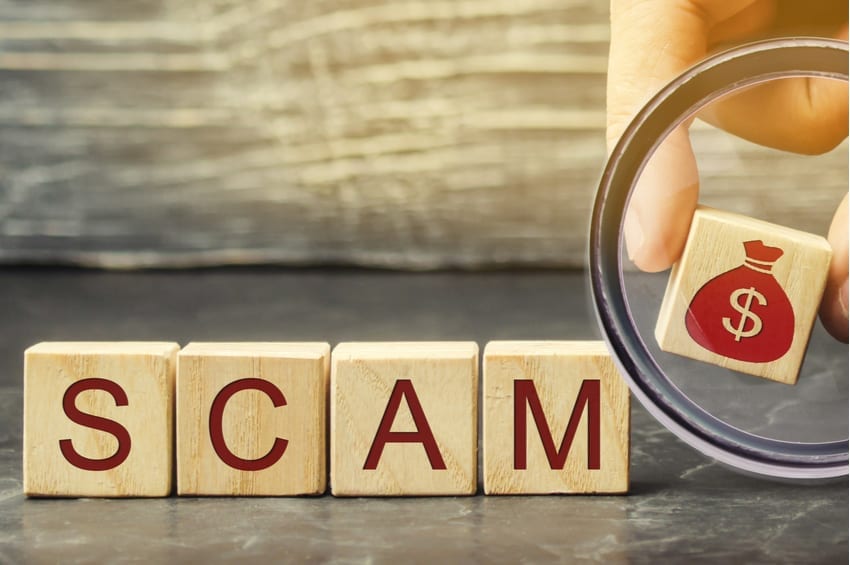 While we have released several articles and videos addressing the "Shark Tank" keto pill scam, we still receive hundreds of comments and DMs from individuals who were not lucky enough to see our information before they bought the pills and are now wondering what they can do.  People are losing hundreds of dollars with this scam and if you are reading this article right now, chances are, you are one of them.  Below are some steps you can take.
First off, don't feel bad. You are one of the thousands (if not more) who have been a victim of this scam.  This company built fake credibility by lying and saying they were the first keto diet pills on Shark Tank, creating fake ads with celebrities who never endorsed their products, and flooding social media with grandiose before and after photos of people who have never taken their product.  
Some of the scams offer a BOGO deal in which you get a "great deal" with 2 bottles of pills while others allow a "FREE" trial that inevitably ends up charging you 2-4 weeks later. When we recently called their customer support they said that there is a "small clause" that informs people that this is a monthly subscription until they cancel it.  In reality, there is no transparency and again, if you are reading this article, chances are you have already realized this situation sounds exactly like the one you are in. You've probably charged anywhere from $89 to $399 and have no idea what to do. 
So, What Should You Do If You Were A Victim Of This Keto Scam?
There are a few steps you should take if you were a victim of this keto scam. 
Step 1: Call their customer support and ask them to cancel all charges immediately and ask for a refund.  Chances are they will do everything possible to avoid giving you a refund and make you pay to ship, etc to send them back the bottle. 
Step 2: Regardless of the outcome of Step #1, call your bank or credit card company IMMEDIATELY and tell them it was a fraudulent charge.  
Step 3: Cancel your credit card and ask your credit card company to send you a new card.  
Step 4: Continue to monitor your bank or credit card statements. We have received hundreds of anecdotes from victims of this scam explaining they were charges hundreds of dollars repeatedly. Monitor activity closely to make sure this doesn't happen.
Step 5: Report the company to the better business bureau. You can fill out a complaint here (https://www.bbb.org/consumer-complaints/file-a-complaint/get-started).  As explained in our first two articles (Keto Scam on Shark Tank and Instagram and Shark Tank Keto Diet Pills Scam) this company keeps changing its name and product names. Every time you refresh the page these keto diet pills have a new name and it just helps perpetuate the scam. We must keep reporting every single new name they come up with. A few examples of names we have seen include:
Ultra Rapid Max Keto

Purefit Keto

Keto Burn and Keto Burn Xtreme

Ultra Fast Keto Boost

Keto Advance

Keto Slim Rx

Keto Pure

Keto Boost Slim

Keto Ultra

Ultra Keto Slim

Keto Advanced Weight Loss Pills

Keto Max Burn
Step 6: Spread the word! Share these articles and videos to help educate as many people as possible so they don't fall for this keto scam as well! If we all work together, we have a better chance of shutting this keto diet pill company down.  Also, report fake Instagram and Facebook pages that are promoting these pills and fake images.  Some of the common Instagram names to look for are:
Sarah Nutrition

Sarah.Stanford

Jessica Reed

Variations of the two names with additional "." and letters
Step 7:  Reach out to us! We are so sorry to hear that you were a victim of this keto scam. We'd love to help you in any way possible not only with this issue but also help you get to your goals by actually doing something effective to initiate ketosis. 
Shoot us an email at contact@ketogenic.com and we will do our best to help answer your questions for you and get you started on the right track.
Additional Resources and More Information
For more detailed information, check out our previous 4 videos and articles in this Shark Tank Keto Pills Scam:
Were You A Victim of This Shark Tank Keto Diet Pill Scam?
Comment below and share your story! If you were scammed by a company that we did not mention, please comment it below so that we can add it to our list and potentially help prevent more people from falling for this keto scam.
Last Updated on
Chelsea Malone works as a researcher in the field of health and performance supplementation. She contributes science-based articles and information to Ketogenic.com. She received her Bachelor of Science in Biomedical Sciences from the University of Central Florida and her Master of Science in Medical Sciences from the University of South Florida. Her specialties are in biochemistry, immunology, and pathophysiology. In her free time, she enjoys cooking, traveling, hiking, and reading.