Getting into ketosis is easy for some, but it's a little more challenging for others. Ketosis is a natural metabolic process that offers several health benefits. Your body transforms fat into compounds called ketones and uses these ketones as the primary energy source. This can be a lengthy process so you may be wondering how to get into ketosis faster.
Studies show diets promoting ketosis are advantageous for weight loss, partly due to appetite-suppressing effects. Ketosis might also be beneficial for neurological disorders, type 2 diabetes, and other conditions [1] [2].
Getting into ketosis isn't quite as simple as just cutting your carbs. Let's discuss top tips on how to get into ketosis:
1.   Add Coconut or MCT Oil
Your body rapidly absorbs the medium-chain triglycerides (MCTs) found in coconut oil. These MCTs are taken to the liver, where they're immediately used for energy or converted into ketones. Some research shows consuming coconut oil might be one of the best ways to increase ketone levels in those with Alzheimer's disease and other nervous system disorders [3].
Coconut oil has four types of MCTs. It also has higher amounts of lauric acid. Research suggests fat sources with higher lauric acid content might produce a more sustained level of ketosis. Your body metabolizes lauric acid more gradually than other types of MCTs [4] [5].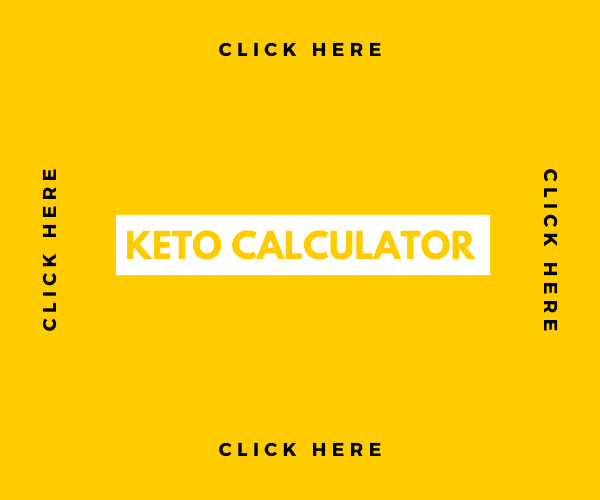 MCTs have been shown to help induce ketosis in children with epilepsy without restricting carbs as drastically as a standard ketogenic diet. Several studies show a diet high in MCTs containing 20% of calories from carbs yields effects similar to a classic keto diet, often providing as low as 5% of calories from carbs [6] [7].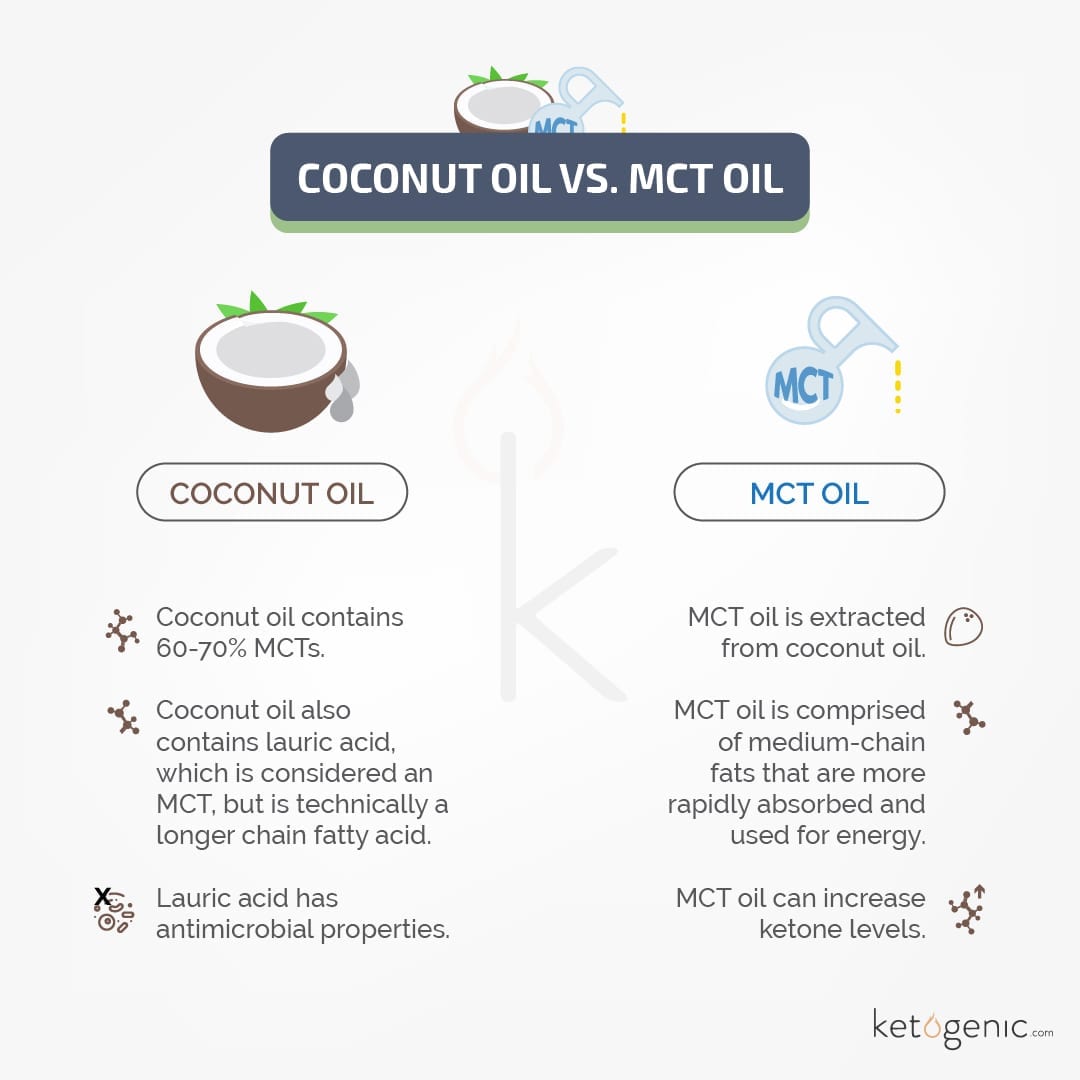 2.   Get More Active!
Studies show being in ketosis might be beneficial for some types of athletic performance, such as endurance exercise [8] [9].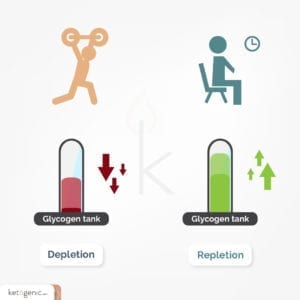 Being more active can also help you reach ketosis. Exercising depletes your body of glycogen stores. These glycogen stores are normally replenished when you eat carbs that are broken down into glucose and converted into glycogen.
With carb intake restricted, glycogen stores stay low, and your liver increases the production of ketones in response. These ketones can be used as an alternative energy source for your muscles.
With low blood ketone concentrations, one study revealed exercise increases the rate of ketone production. However, when blood ketones are already elevated, they don't necessarily rise with exercise and might even decrease for a short time period [10]. It's important to note that working out in a fasted state has actually been shown to increase ketone levels [11] [12].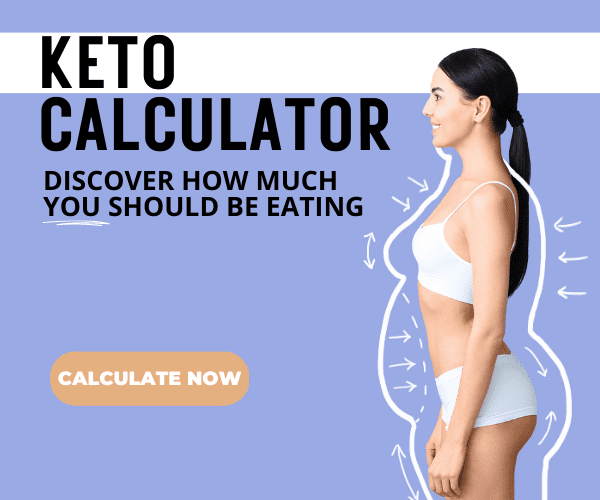 While exercise does increase ketone production, remember it might take one to four weeks for your body to properly adapt to using fatty acids and ketones as primary fuels. You might notice a temporary change in your physical performance during this time [13].
3.   Eat More Healthy Fats!
Eating plenty of healthy fats can help you reach ketosis and boost ketone levels. A very low-carb ketogenic diet doesn't just minimize carbs; it also increases your intake of healthy fats. A classic ketogenic diet used for epilepsy has an even higher percentage of fat intake with as much as 85-90% of calories from fat [14] [15].
Eating healthy fats boosts your ketones and helps you feel more satiated. It's important you choose good quality sources of fats, such as olive oil, avocado oil, coconut oil, butter, tallow, and lard.
4.   Are You Eating Enough Protein?
Getting enough protein is essential for various reasons, such as proper liver functioning and maintaining muscle mass. Consuming enough protein on a low-carb ketogenic diet can preserve muscle mass. Studies show a protein intake in the range of 0.55-0.77 grams per pound of lean mass maximizes the preservation of physical performance and muscle mass [16] [17].
Weight loss studies show low-carb diets with a protein intake in this range helped induce and maintain ketosis [18] [19].
5.   Try a Fat Fast or a Short Fast
If you go without eating for several hours, it can improve your chances of getting into ketosis. Intermittent fasting is a dietary approach involving frequent short-term fasts that might also induce ketosis [20].
You could also try fat fasting, which mimics the effects of fasting. A fat fast usually involves consuming around 1,000 calories daily, with 85-90% coming from fat. Many health and keto advocates believe fat fasts typically help you achieve ketosis more quickly, but you shouldn't fat fast for more than three to five days to prevent a loss of muscle mass. More research is needed on fat fasts and ketosis specifically.
6.   Minimize Carbs!
Of course, you've already lowered your carbs on a keto diet, but it might bear repeating that a very low-carb diet is the most pivotal factor in reaching ketosis. The keyword here is carb. The level of carb restriction necessary to induce ketosis is individualized and depends on various factors.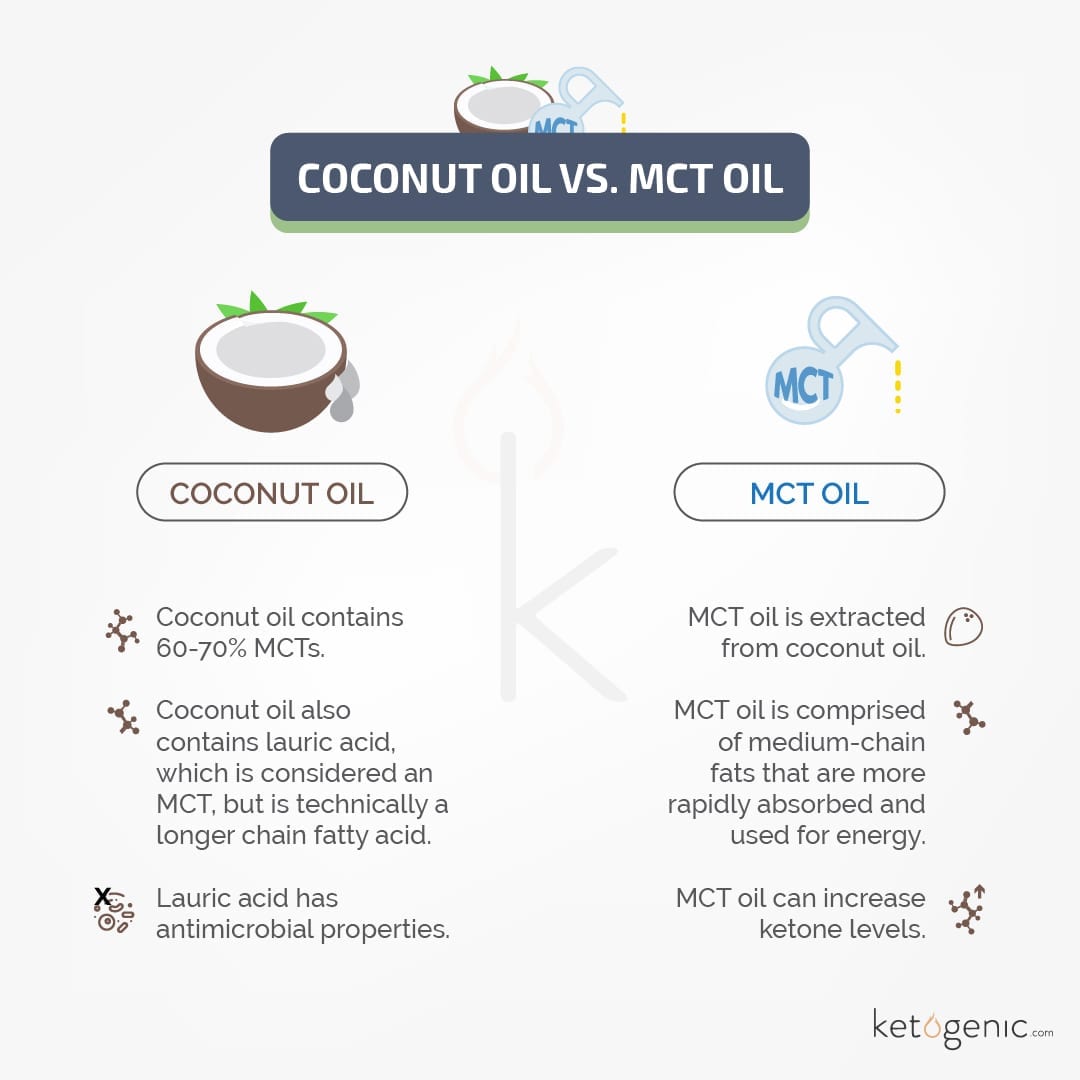 Some people need to limit net carbs to 20 grams per day, while others can consume 40 grams or more. Therapeutic ketosis for cancer or certain neurological disorders might limit carb intake to 15 grams or 5% of calories. Net carbs refer to total carbs minus fiber since fiber doesn't spike your blood sugar or impact insulin.
For example, the Atkins diet specifies restricting carbs to 20 or fewer grams daily for two weeks to ensure ketosis is achieved. After this point, you can add in small amounts of carbs gradually, as long as you maintain ketosis. Several studies, including studies on those with diabetes and blood sugar issues, reveal a lower carb count helps achieve and maintain ketosis.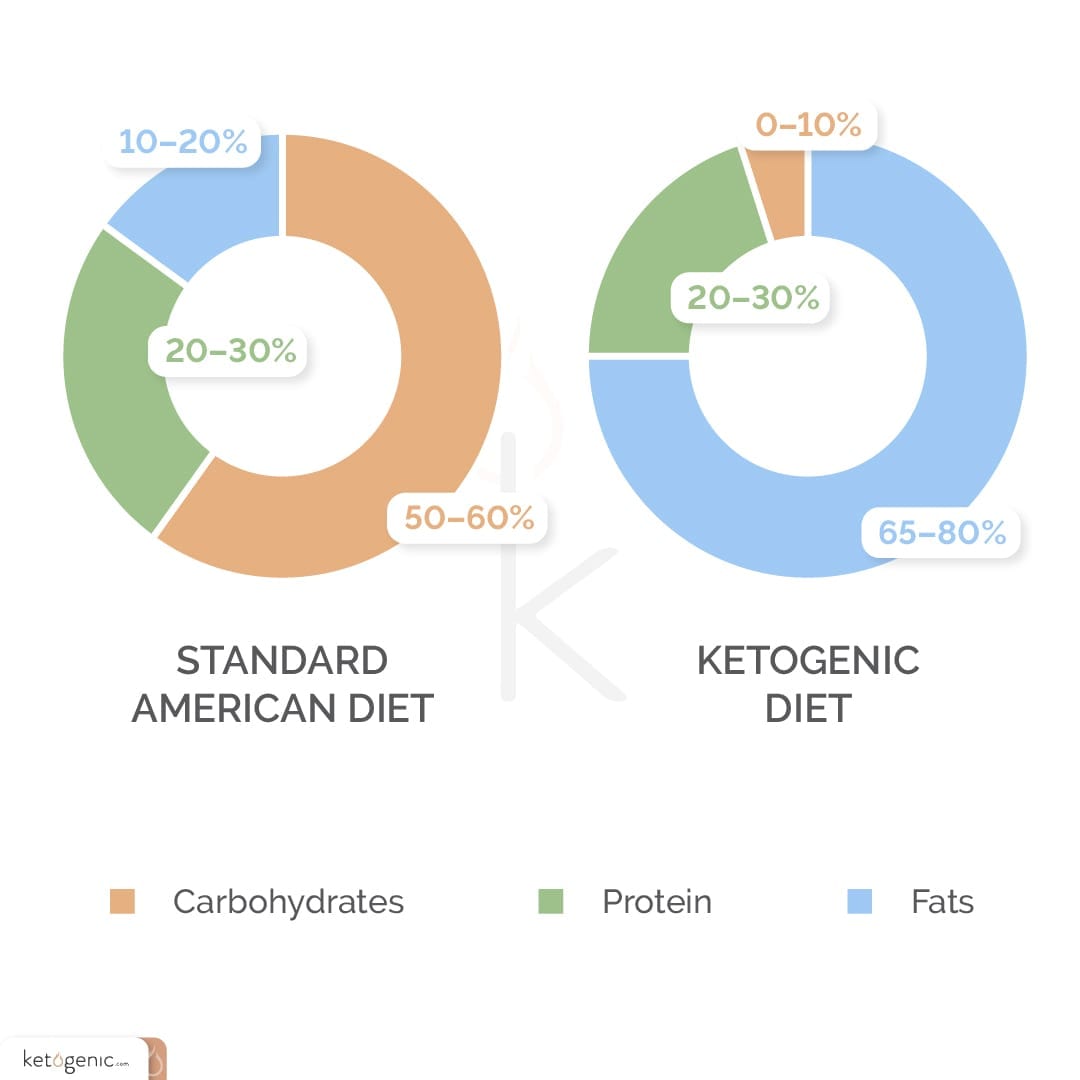 7.   Test Your Ketones
Achieving and maintaining ketosis is highly individualized, and it might be helpful to test your ketones to make sure you're reaching your goals. The three types of ketones can be measured in your blood, urine, or breath. Acetone is present in your breath, and studies confirmed testing acetone breath levels is a reliable way to monitor ketosis in those following a ketogenic diet [21] [22].
Using a blood ketone monitor has also been found to be a valid indicator of ketosis levels [23].
Ketone urine strips can be useful, fairly inexpensive, and easy to use, but their accuracy in long-term use has been questioned. One study showed urinary ketones tend to be highest in the early morning and the following dinner on a keto diet. It might be best to use one or more of these ketone testing methods over time to help you determine whether you're in ketosis and whether you need to make adjustments to your diet and macros [24].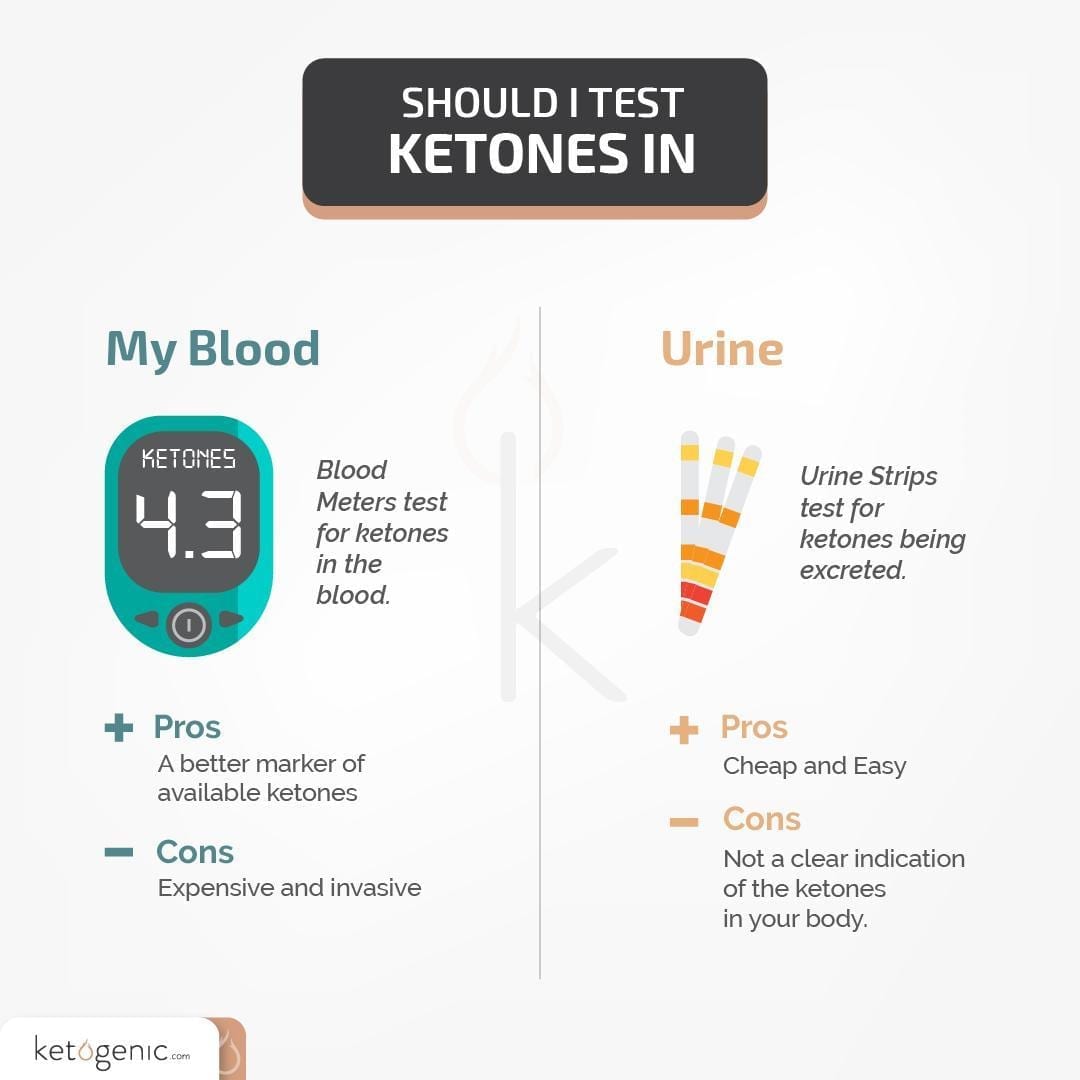 Do You Have Any Tips On How To Get Into Ketosis?
Share your top tips with the community on how to get into ketosis faster!