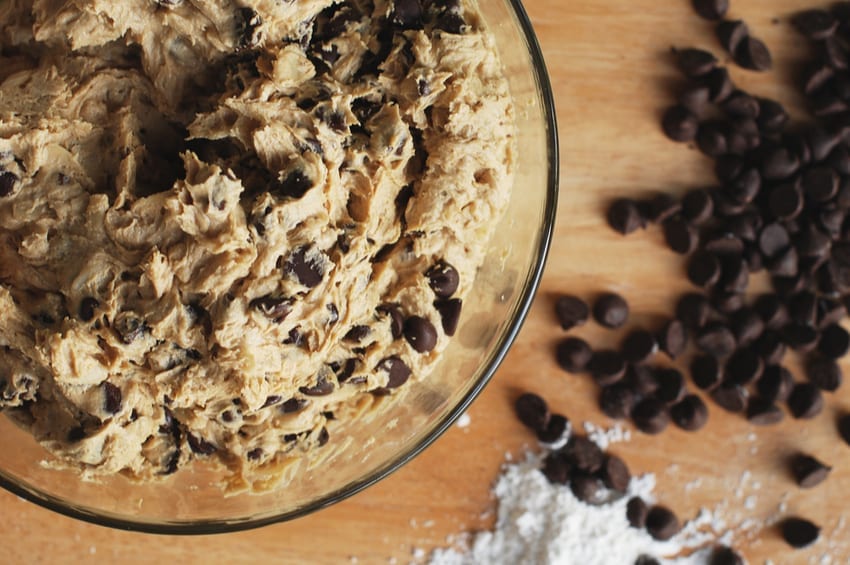 It seems like there is a national holiday for just about everything. From National Waffle Day to National Pie Day, to National Margarita day, it would appear that people really love to celebrate food! There is nothing wrong with this concept, but, since all of these foods are typically carb-heavy, they can leave ketogenic dieters out of the celebration! That being said, one of the best parts about being on the keto diet is the fact there are plenty of keto alternatives to your favorite high-carb recipes! Since today is National Chocolate Chip Day, check out these keto chocolate chip recipes including the quintessential chocolate dessert ketofied– keto chocolate chip cookies!  
1) Keto Chocolate Chip Cookies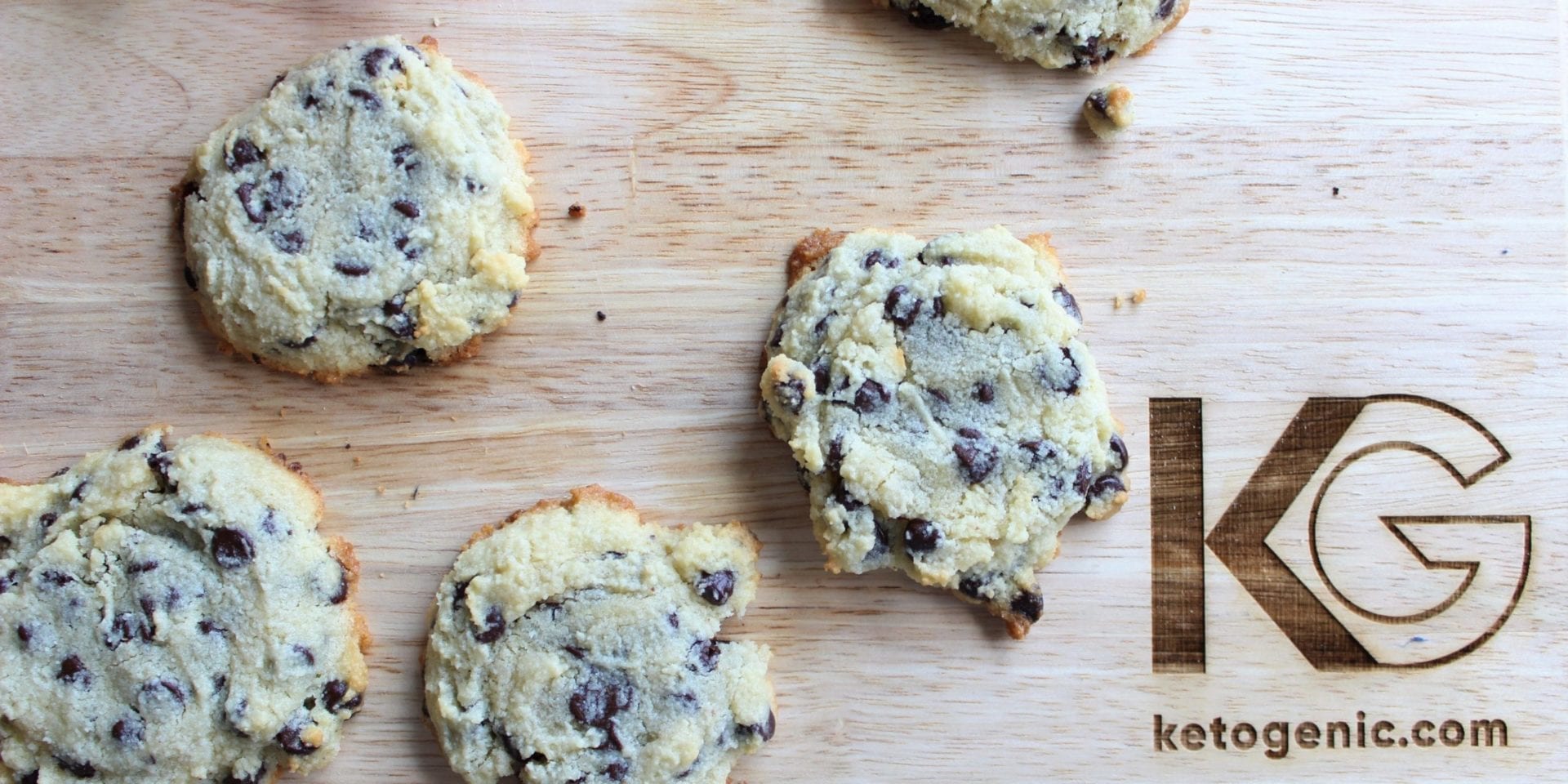 Chocolate chip cookies are the classic, comfort food, but with ~10g of sugar per 1 cookie, they are definitely not allowed on the ketogenic diet. Just because you are keto doesn't mean you have to completely go without your cookie fix, though! Swap out the Toll House cookies for this keto chocolate chip cookie recipe instead!
Check out the full recipe here!
2) Keto Nutella Cookie Cups
You NEED to try this recipe! It is like Nutella-stuffed cookies, but without all of the sugar and carbs! These keto Nutella cookie cups are stuffed with chocolatey flavor and are the perfect, indulgent, keto treat!x
Check out the full recipe here!
3) Keto Chocolate Chip Donuts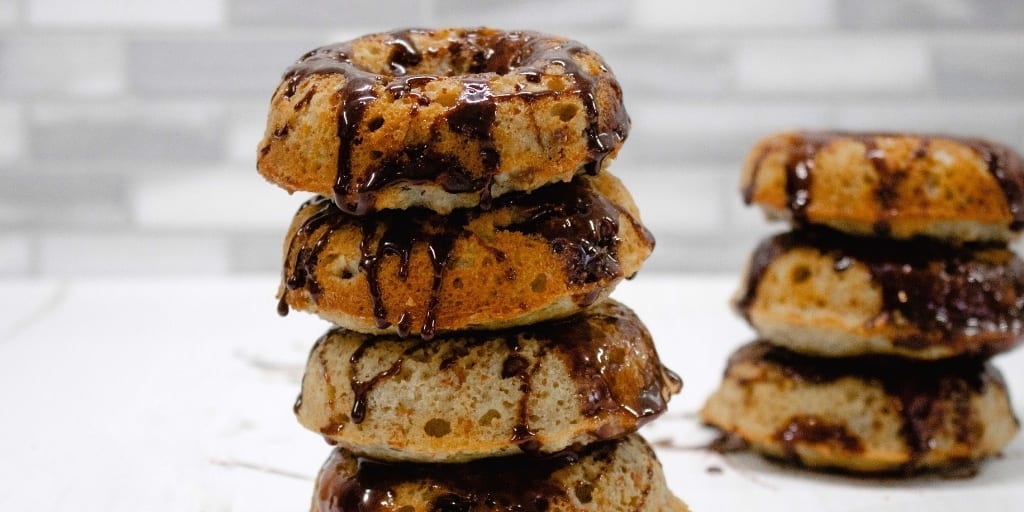 Did you know Americans consume over 10 billion donuts (or for those of you who spell it doughnuts) every year? Considering every donut has around 13g of sugar, that's a whole lot of carbs! Instead of stopping by your local Dunkin Donuts of Krispy Kreme, stick to your diet and try making these keto chocolate chip donuts instead!
Check out the full recipe here!
4)
Keto Chocolate Chip Cookie Dough (edible)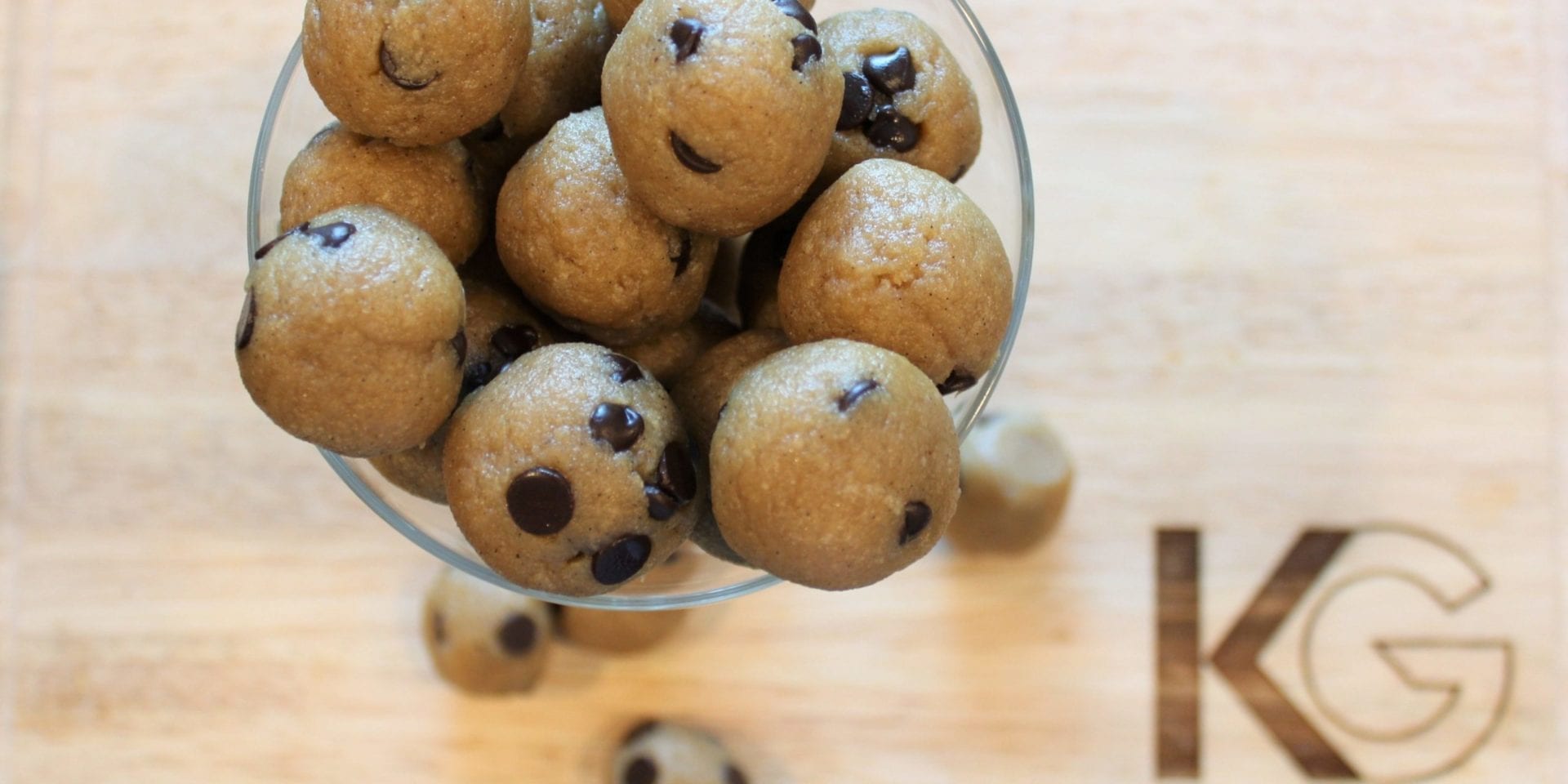 Since you're not technically supposed to eat raw cookie dough (we won't judge you if you do, though), edible (aka egg yolk-less) cookie dough has been all the rage. Try out this low-carb, high-fat edible keto chocolate chip cookie dough recipe instead!
Check out the full recipe here!
5)
Keto Coconut Chocolate Chip Muffins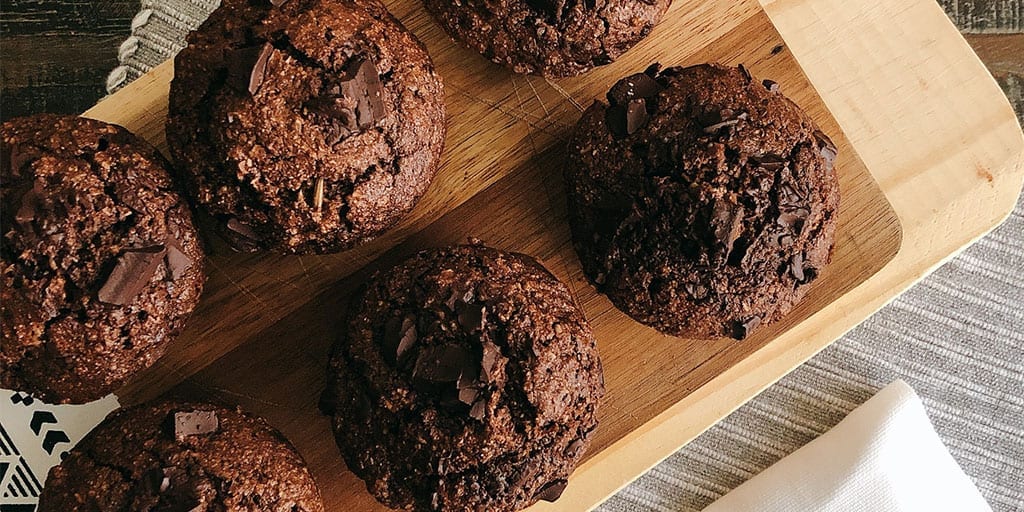 Since muffins are just cupcakes without the frosting, they are technically a dessert that is socially acceptable to eat for breakfast. If you're trying to alleviate a sweet tooth with a breakfast treat, try making these keto coconut chocolate chip muffins!
Check out the full recipe here!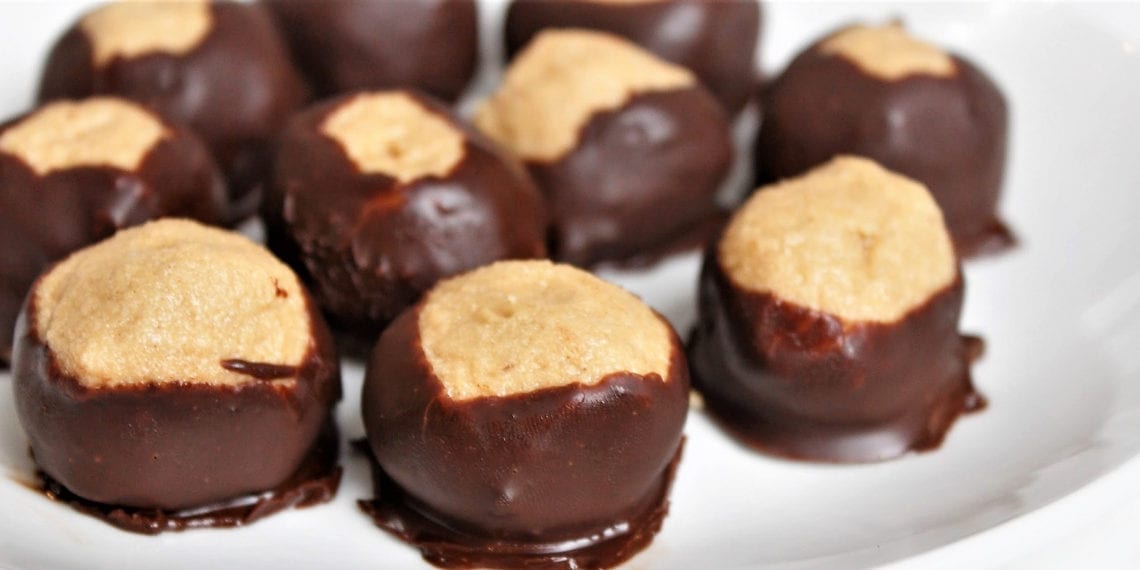 Buckeyes are super simple chocolate-dipped peanut butter balls.  This keto-fied buckeye recipe takes less than 10 ingredients and less than 15 minutes of prep time! Pop them in the fridge and forget about them for a simple, on-the-go keto dessert.
Check out the full recipe here!
7)
Keto Nutty Chocolate Fudge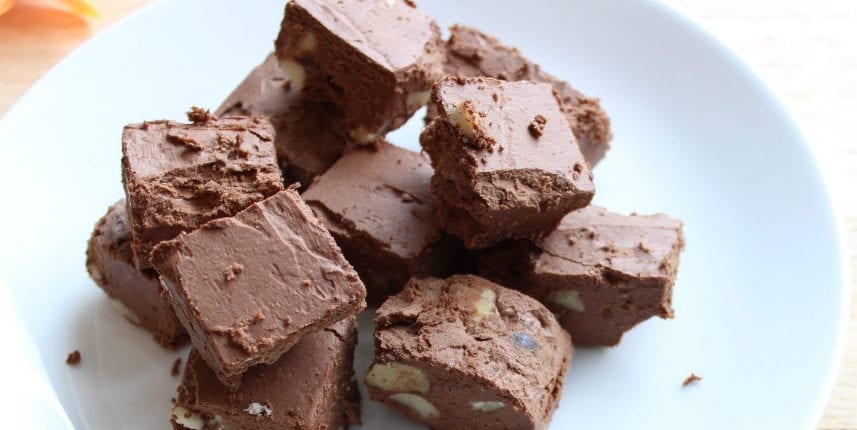 Could anything make chocolate fudge better? Yes, sprinkling nuts into fudge adds both flavor and texture to this classic dessert. Not only is this keto nutty fudge recipe delicious, but it also requires no baking and only 6 ingredients!
Check out the full recipe here!
8) Keto No-Bake Cheesecake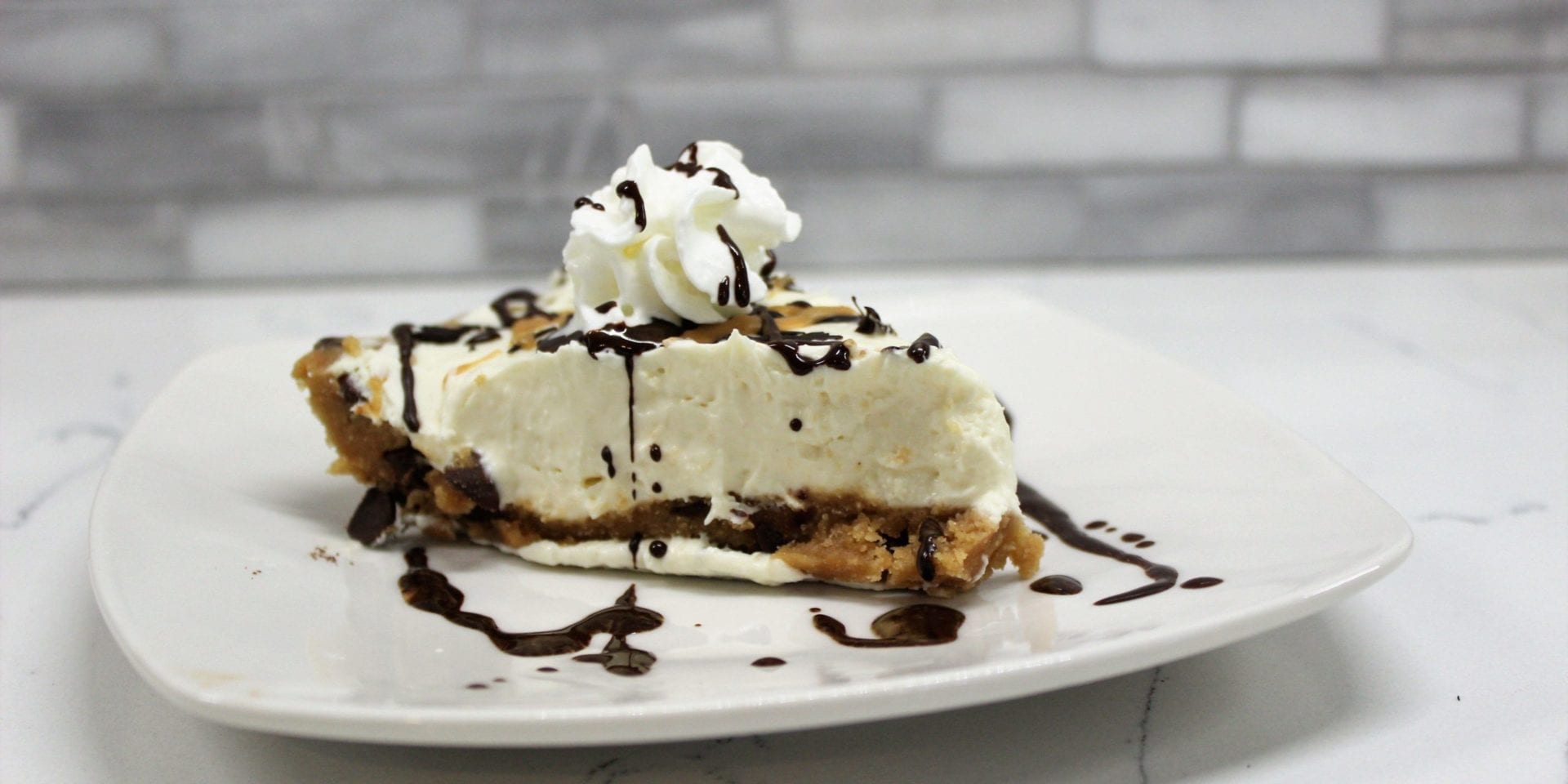 Cheesecake may be one of the easiest desserts to make keto! It's already made of high-fat, low-carb cheese, after all. All you have to do is substitute the sugar in the cheesecake filling with a calorie-free alternative (like erythritol, stevia, allulose, or monk fruit) and you're set. But, you don't have to settle for boring cheesecake. Try this delicious chocolatey keto no-bake cheesecake instead!
Check out the full recipe here!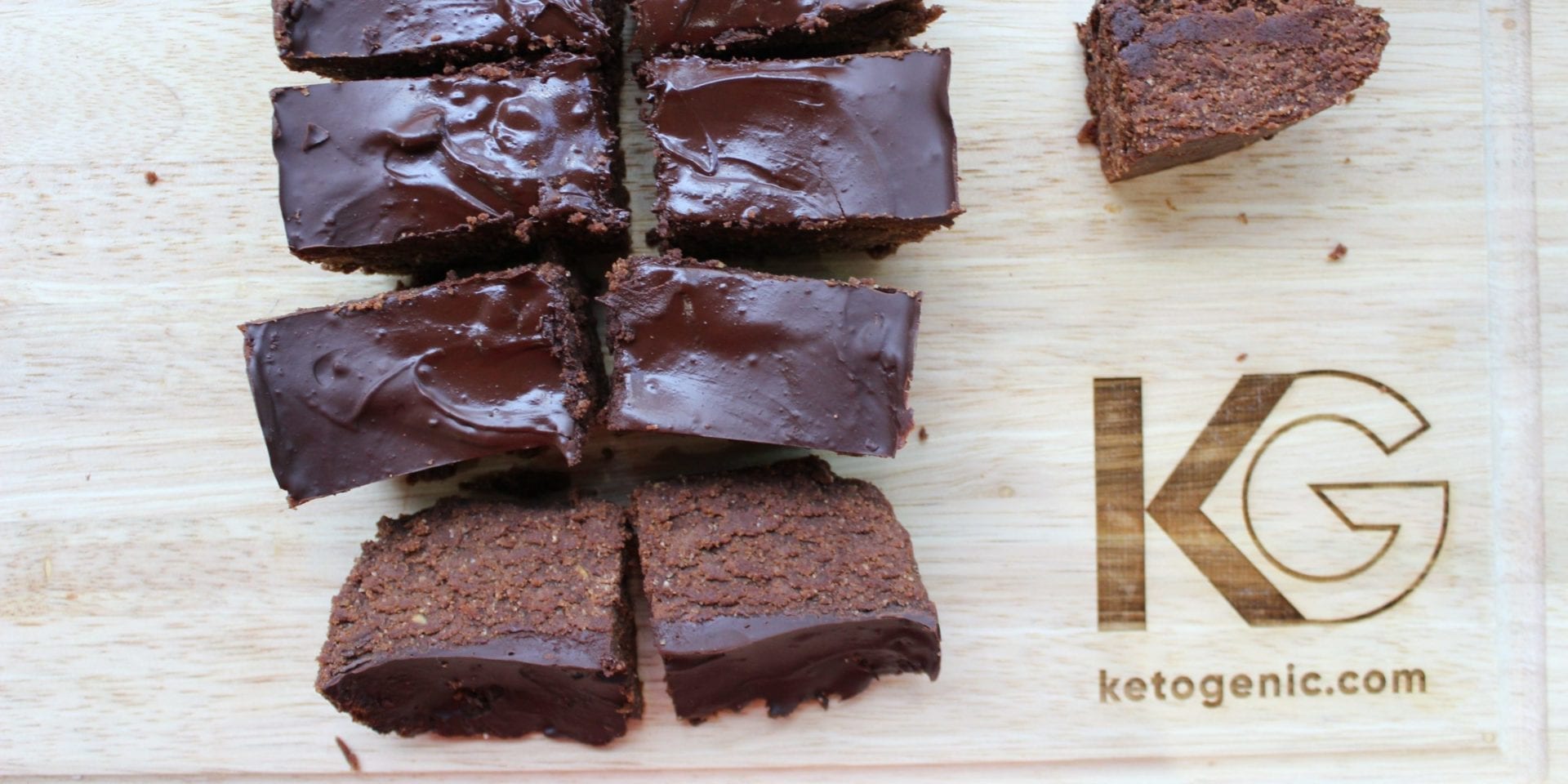 Throw out the sugar-filled box brownie mix and try making these simple no-bake keto brownies instead! Not only are these healthier, but you'll only need about 10 ingredients and 20 minutes to whip these up.
Check out the full recipe here!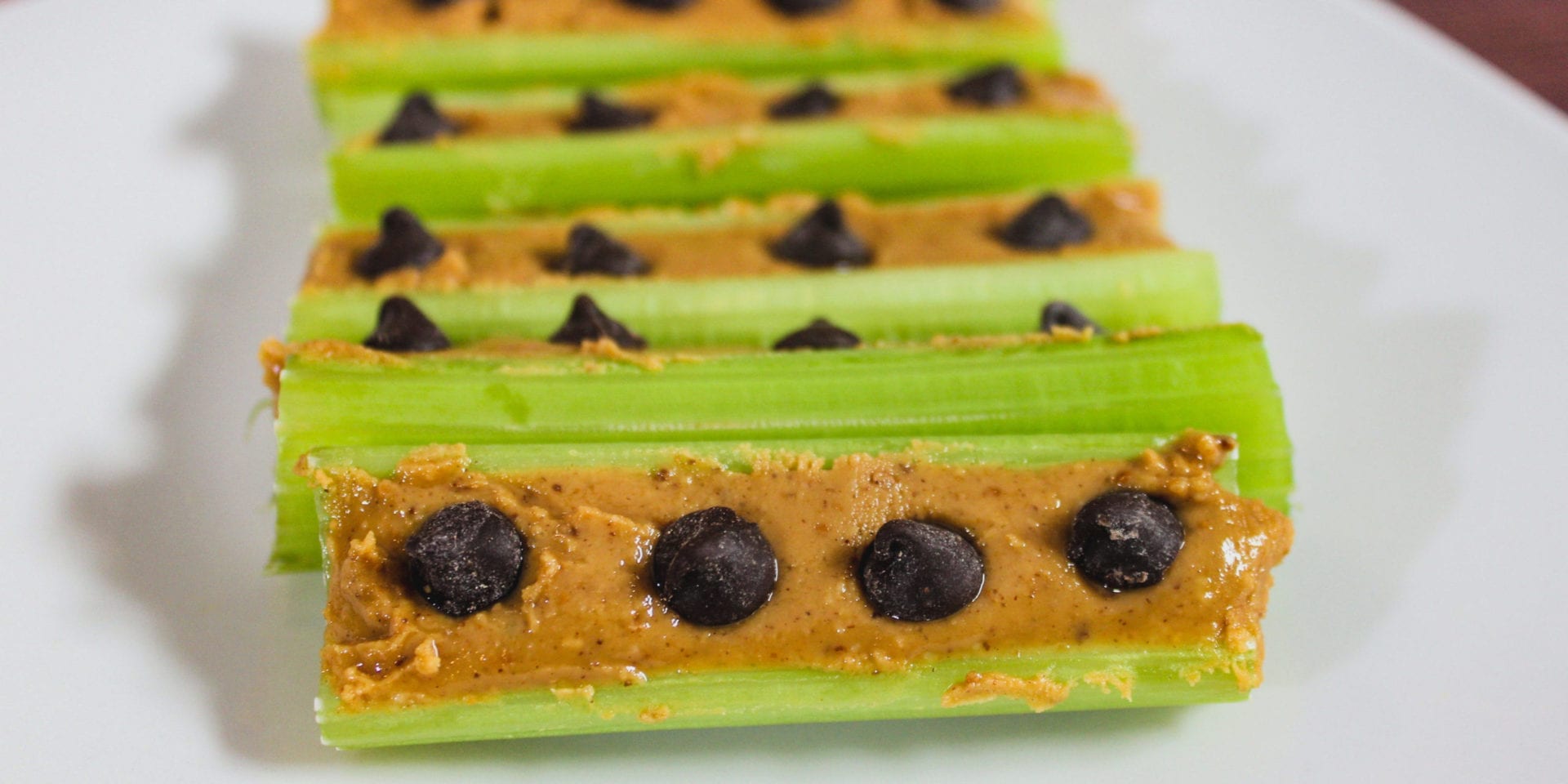 Ants on a log are a classic kid-friendly snack that is typically made by filling celery with peanut butter and topping it with raisins or chocolate chips. Both celery and peanut butter (natural, no-sugar-added PB) are low-carb, but raisins and normal chocolate chips definitely aren't. Luckily, making the swap to a sugar-free version is super easy. Thy this keto ants on a log recipe next time the kiddos want an afternoon snack!
Check out the full recipe here!
What's Your Favorite Chocolate Chip Recipe?
Are keto chocolate chip cookies your favorite or maybe something else? Comment below and let us know!
Last Updated on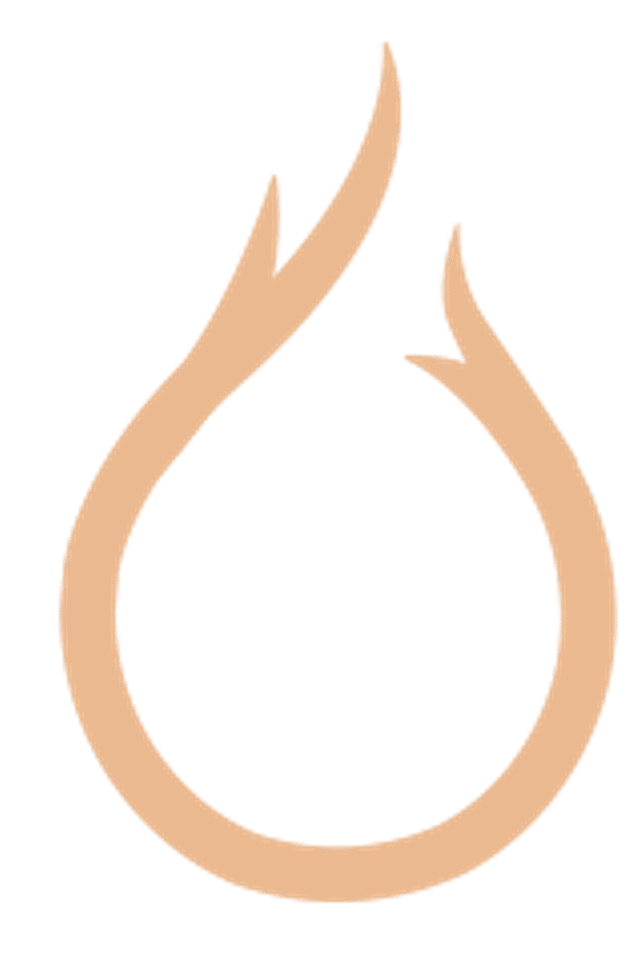 At Ketogenic.com, we are committed to supporting, inspiring, and educating people on the benefits of living a ketogenic lifestyle. We do this by bringing together the top researchers, practitioners, and thought-leaders who provide resources, experience, and awareness associated around the Ketogenic diet.
Utilizing the latest cutting-edge research along with practical experience, the team at Ketogenic.com aims to foster awareness, understanding, and connectedness in helping others optimize their life on a ketogenic diet.