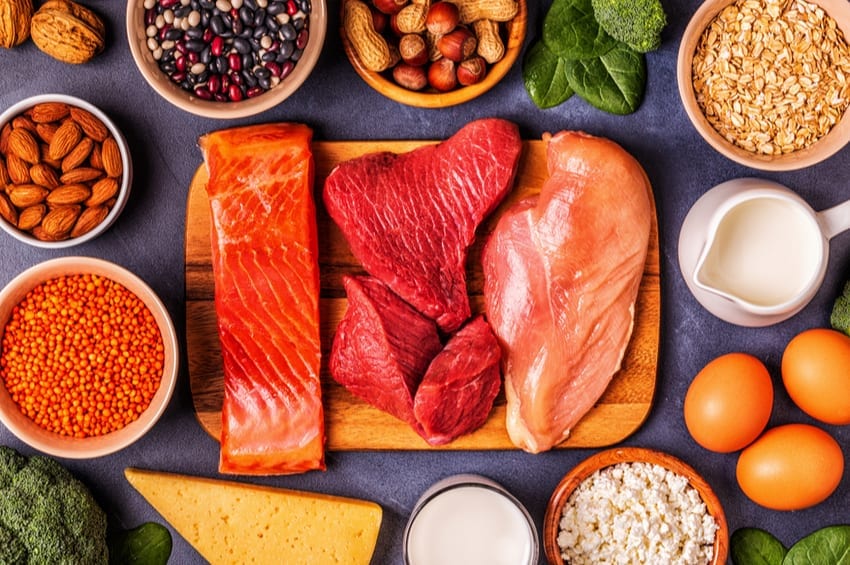 If you're new to the ketogenic diet, you might have unanswered questions and need some advice. How do you get started on keto? Do you need a keto diet plan? What if you need a snack? What about when you're busy and on the go? There's lots of misinformation about the keto diet in the media, but don't fret…you're in the right place at ketogenic.com.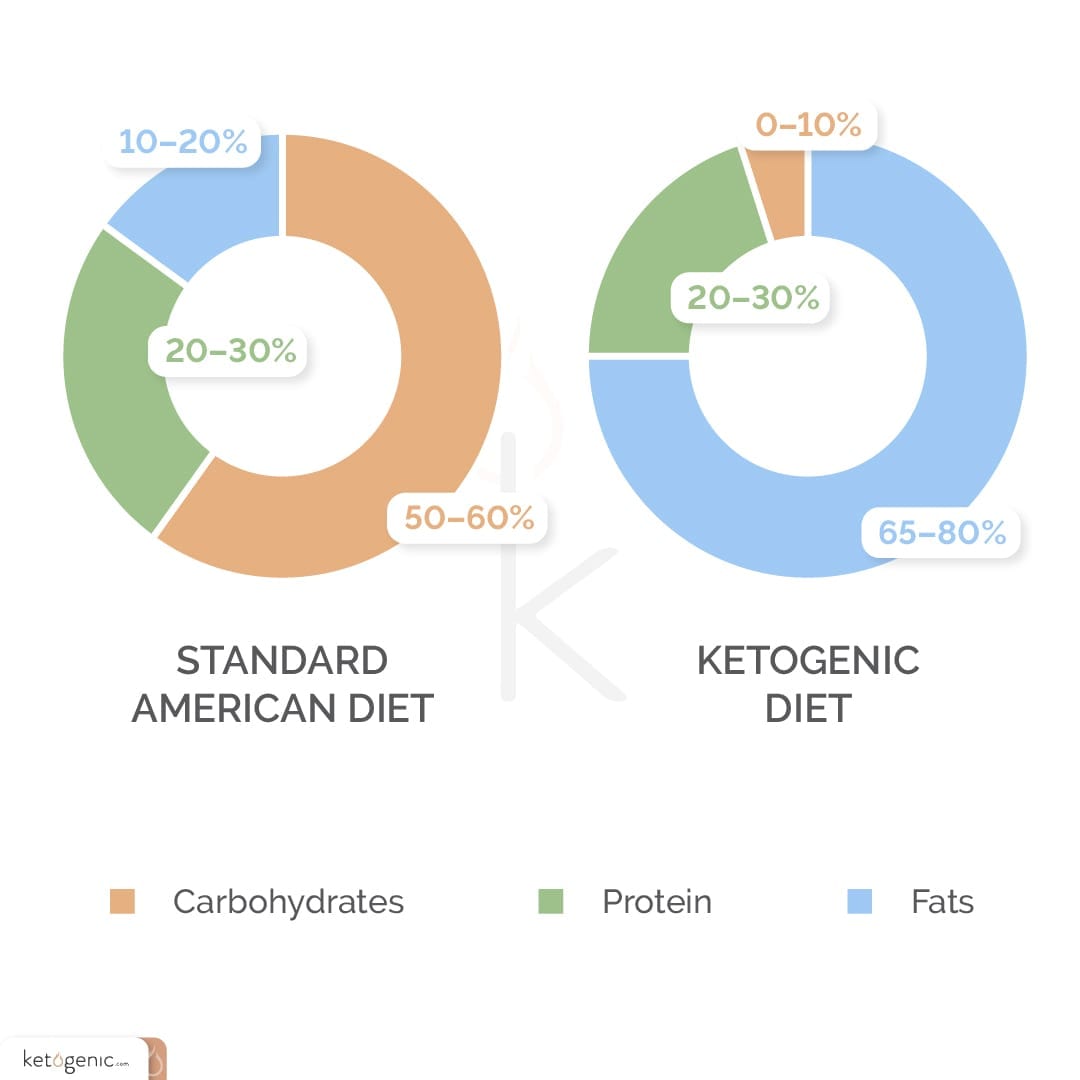 What is Keto?
Keto or the ketogenic diet is a nutrition plan or a way of eating that involves consuming a moderate amount of protein, lowering your carbohydrate intake, and increasing your healthy fats.
The exact macronutrient percentages vary slightly depending on the individual and the purpose behind the diet. Generally speaking, the ketogenic diet involves around 70 to 80% fat, around 20% protein, and about 5% carbohydrate.
Going keto switches your metabolism from burning glucose (sugar) from carbs to burning ketones produced by fat — a metabolic state called ketosis. Many people go keto to achieve weight loss goals, or to improve medical conditions or body composition.
How do You Get Started?
When you're a beginner and you're just starting the ketogenic diet, it's helpful to meal-prep and plan for the week ahead to make sure you don't fall off track. You might want to calculate calories or macronutrients, look up recipes, prep certain meals, and more, to streamline your transition into the ketogenic lifestyle.
1) Choose Recipes in Advance                                                 
Choose recipes that you think you'll enjoy. Find alternatives for some of your old favorites. You have plenty of tasty recipes to choose from in our keto recipes section.
2) Get Rid of Temptations
Get rid of the temptations in your pantry and transform your pantry into a keto-friendly pantry with delicious staples like cocoa powder, nuts, and coconut aminos. If you love nuts or avocado, find recipes or stock your fridge or pantry, so tasty snacks and ingredients are available to keep you on the keto track!
3) Meal-prep Your Keto Diet Plan
The idea with meal-prepping is to prepare dishes ahead of time. You could make some meals and freeze them, prepare delicious keto-friendly smoothies, and have leftovers for breakfast some days. If you have a busy day coming up, choose quicker keto recipes, such as this Chia Seed Pudding, which usually stays good in the fridge for up to four or five days! Make the pudding the night before ready for breakfast the next day. You could batch cook this Keto Chili and refrigerate or freeze it ready for quick and easy dinners. For lunch, prepare this Summer Caprese Salad in advance.
 You can make fresh meals and split them into individual portions, such as salads in mason jars. Refrigerate the portions and eat them over the next few days. You might choose to chop some ingredients in advance, so they're ready to cook. You could also plan to have some easier keto meals that require little to no cooking, such as salads or sandwiches with keto bread. 
4) Make a Shopping List
Plan out when you're going to be shopping for groceries and take a shopping list.
5) Have Healthy Snacks on Hand!
Have healthy snacks on hand, such as this keto-certified granola or these snack bars or nush cakes! 
6) Calculate Calories or Macronutrients
It's up to you whether or not you'd like to calculate your calories or macronutrients, but some keto dieters find it helpful, particularly at first. Focusing more on your macronutrients can help you be sure you're properly implementing the ketogenic diet of your choice. You might prefer to calculate your net carbs to make sure you stay in ketosis.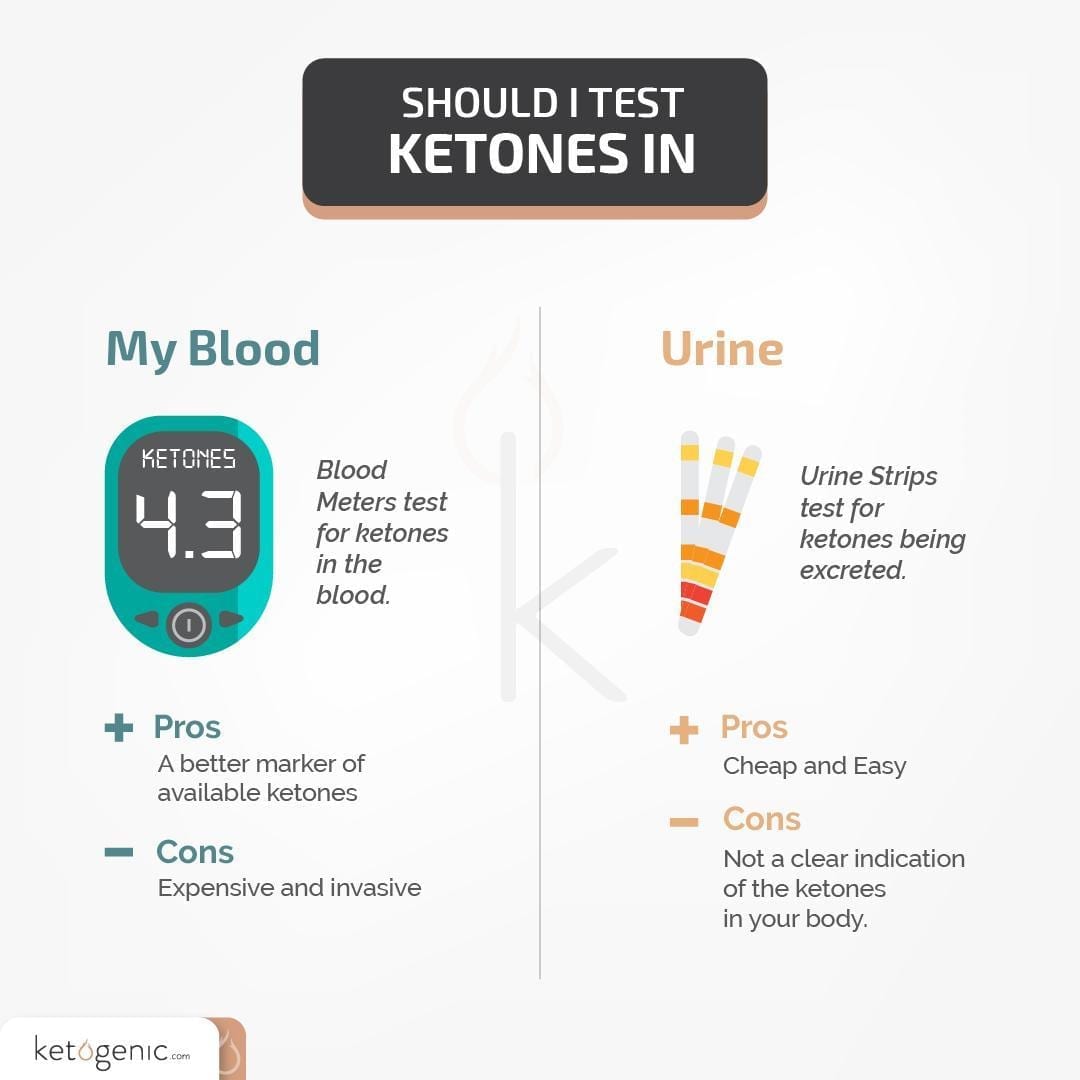 7)
Test Your Ketones!
Testing your ketones can also help you figure out if you're in the metabolic state of ketosis. You can test your ketones through your blood, urine, or breath.
Just be aware that blood ketone levels are more accurate than urine or breath ketones. The human body creates three different ketones: acetoacetate, acetone, and beta-hydroxybutyrate. Beta-hydroxybutyrate (BHB) can be measured in blood, urine strips measure acetoacetate, and breath meters measure acetone.
 8)
 OK32 System!
Take away the hassle and optimize your keto lifestyle with the OK32 system. Especially if you're a keto beginner, the OK32 system is the ultimate blueprint and user-friendly guide as you embark on this new way of eating. This impressive system includes exclusive step-by-step guides, recipes, and workout programs, such as the keto restaurant guide and snack list, and the ultimate guide to fasting. The main feature is the OK32 customizable meal plan that offers three different calorie variations you can tailor to your goals and lifestyle. Dive deeper into science and expand your knowledge of how the ketogenic diet impacts your metabolism, health, and wellness.
9) Join the Keto Club!
Joining the keto club gives you exclusive access to an assortment of doctor guides, articles, quick tip videos, Ebooks, and more. The keto club is a great way to find content that's unavailable elsewhere and develop more in-depth knowledge and understanding of the ketogenic diet. Learn about keto and the science behind it from top experts!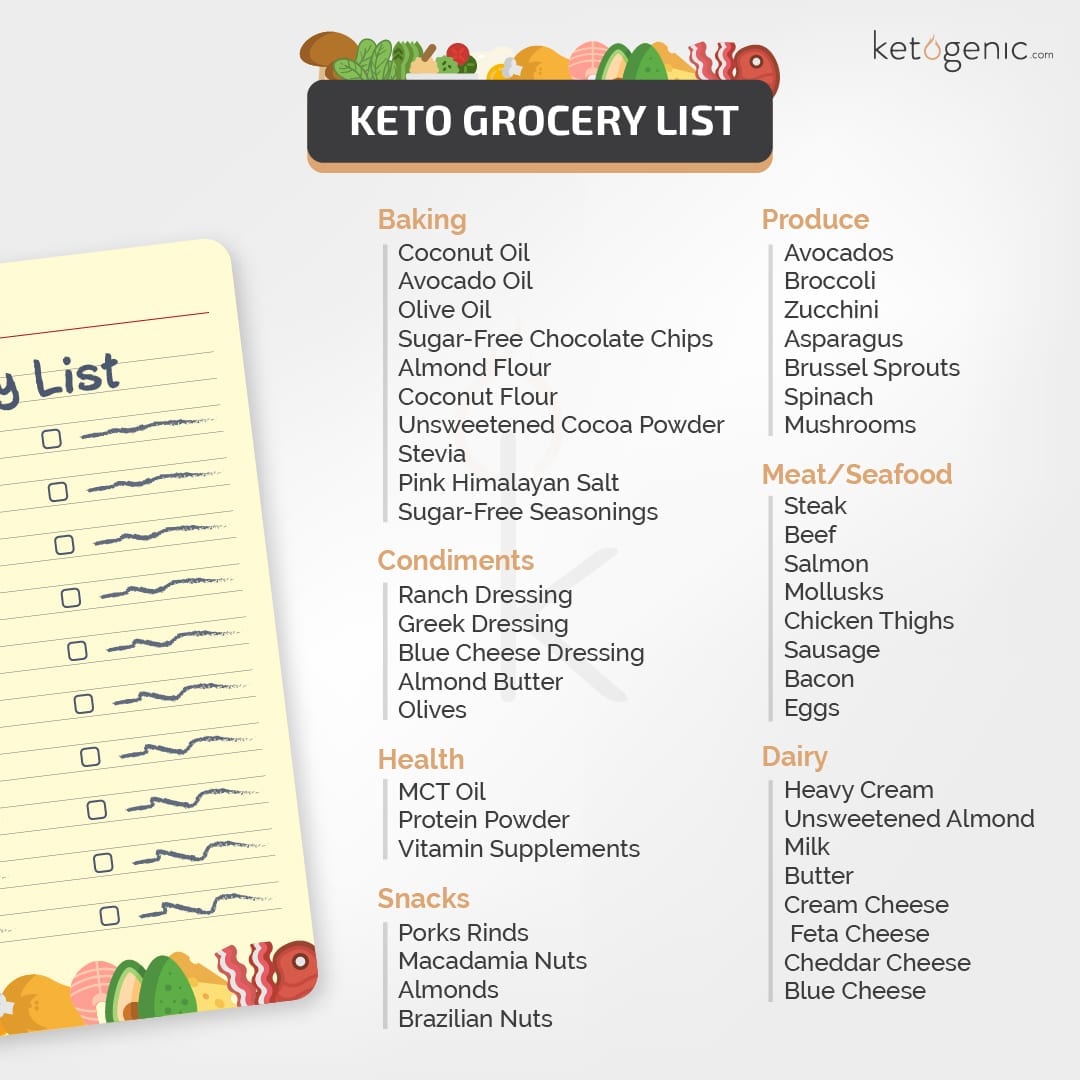 What Foods Should You Eat?
With a focus on reducing carbs and increasing your healthy fats and protein, you'll likely be more satiated, and you might even experience health benefits or weight loss.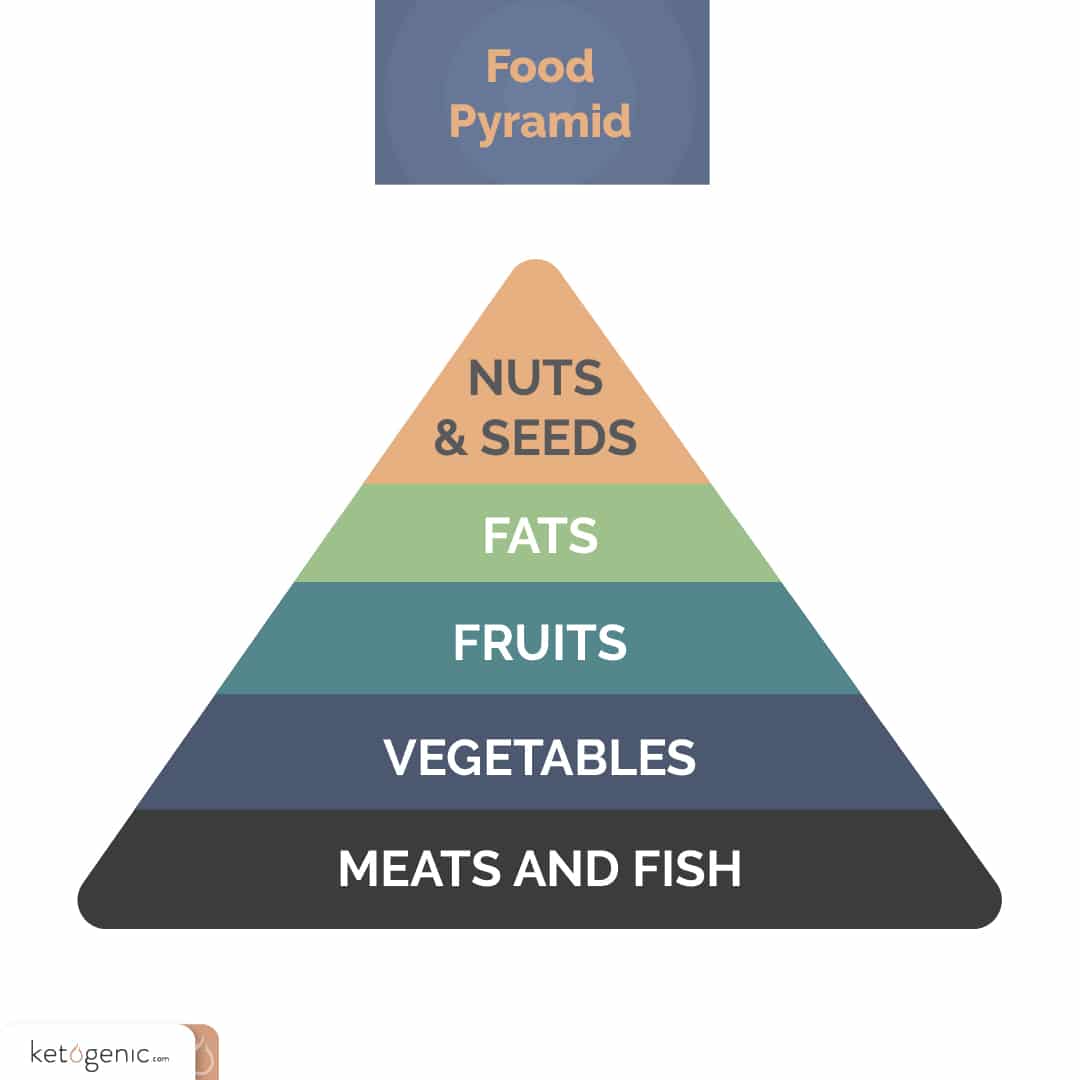 The necessary carb count on keto varies and some people can be successful with a slightly higher carbohydrate intake while others might only achieve ketosis by consuming around 20 grams of carbs or less each day. 
On keto, you want to consume lower carb, nutrient-rich foods, such as:
Pastured eggs

Poultry and grass-fed meats

Wild-caught fish and seafood

Full-fat dairy

Nuts and seeds

Nut butter

Other healthy fats, such as coconut oil and olive oil

Low-starch veggies

, such as broccoli, mushrooms, and peppers

Avocados
The following foods should be limited or avoided on keto:
Traditional grain-breads and baked goods

Sweets and sugary foods like ice-cream

Sweetened sugary beverages

Grains and grain products

Starchy vegetables, such as white potatoes

Certain fruits

High-carb or high-sugar sauces, such as commercial BBQ sauce

Certain alcoholic beverages
While you're making a conscious effort to lower or restrict your carbohydrate intake, low-glycemic fruits, such as berries, can still be consumed in moderation on keto. You should try to steer clear of heavily processed and refined foods and carbs that can easily kick you out of ketosis.
Many beverages contain sugar, including juices, sodas, and iced teas. Look through our delicious keto recipes section to find keto-friendly beverages! You might be craving a low-carb warm hot-chocolate, a mocha Frappuccino, or a margarita?
You can also go for simple sparkling water, water, unsweetened coffee or coffee with a keto-friendly sweetener, or green tea. Alcohol is restricted on keto, but on occasion, you might be able to enjoy a low-carb drink or two, such as vodka or tequila with soda water.
You can also experiment with different flavors in your water. Try adding fresh mint and lemon peel or even a dash of salt for added minerals.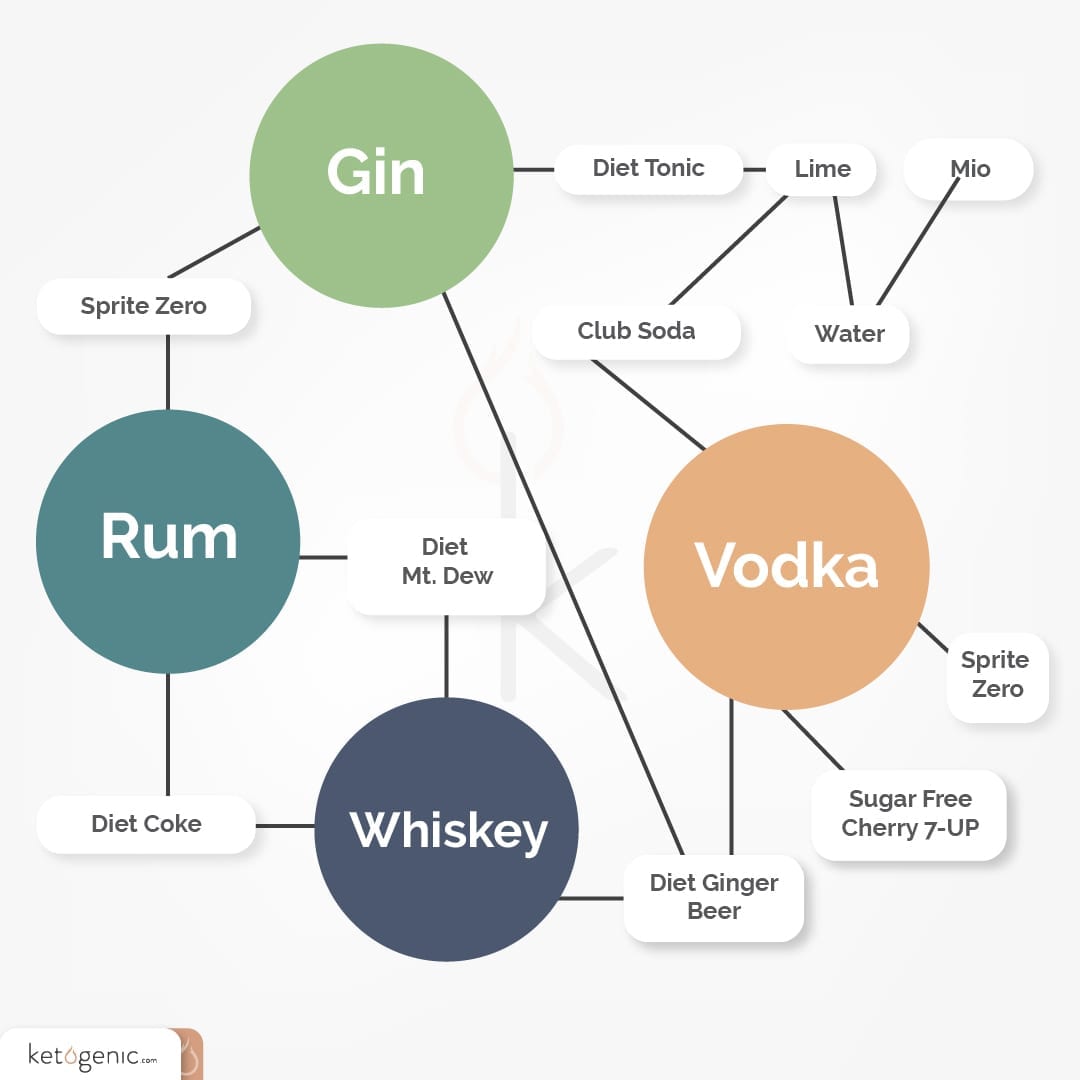 Sample Keto Diet Plan
Here's a general ketogenic diet plan for a few days to give you an idea. You can create your own diet plan or alter the plan to suit your individual needs. 
Day 1
Breakfast: Philly style omelette or simple eggs friend in a suitable oil like coconut oil and served with lightly sautéed greens of your choice. Check out these five tasty breakfast ideas to fuel your day.
Lunch: You might skip lunch or keep it simple with a turmeric smoothie or a light keto beverage.
Dinner: Pork chops with low-carb fries and/or a zesty broccoli salad!
Day 2
Breakfast: If you want something warm and comforting, try this keto 'potatoes' and bacon recipe or for a lighter treat, whip up this chocolatey smoothie.
Lunch: Try a keto tuna melt or a green smoothie!
Dinner: Pan-seared salmon with green bean casserole!
Day 3:
Breakfast: Depending on your mood and how much time you have, go for this keto French toast or steak and eggs!
Lunch: warm your palate with this cream of mushroom soup.
Dinner: Keto Asian chicken with sriracha cabbage slaw
Dessert: when you have time for dessert, delight your taste buds with a peanut butter mousse or blueberry muffins! Or you can keep it simple for dessert with a bowl of berries, nuts, dark chocolate shavings (sugar-free, keto-compliant), and coconut or dairy cream.
Following a ketogenic diet can be diverse and flavorful! If you need a snack, go for nuts, jerky, keto-certified products, guacamole and veggie sticks, trail mix with seeds, nuts, and unsweetened coconut, and other suitable options.
Are You Ready to Get Started With This Keto Diet Plan for Beginners?
What are your tips for getting keto-ready?
Last Updated on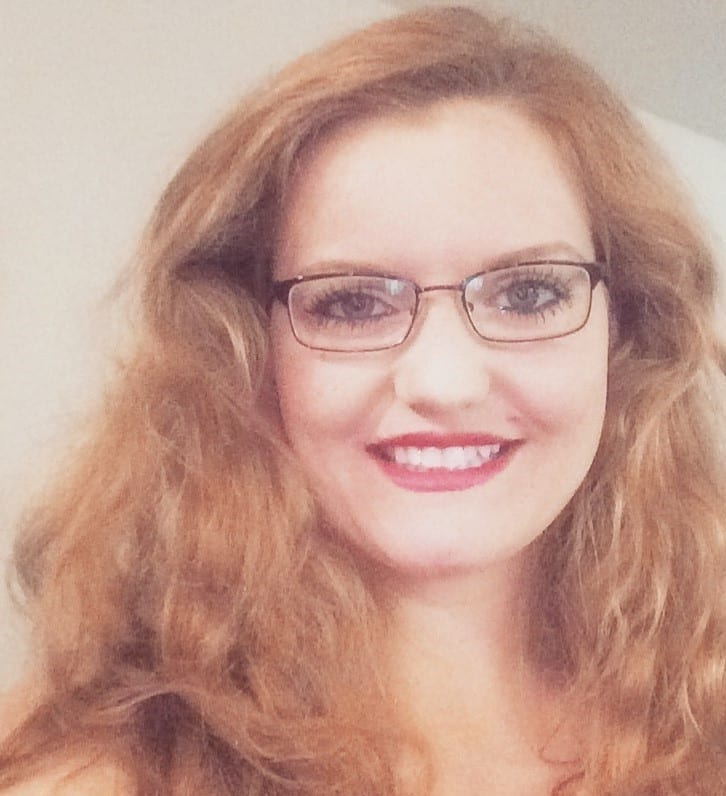 Steph Green is a writer, researcher, and singer/songwriter with a passion for all things wellness. In 2016, after four years of struggling with her own health problems and painful autoimmune disease, Steph developed a life-changing and extensive knowledge of keto, nutrition, and natural medicine. She continues on her healing journey and enjoys helping others along the way.